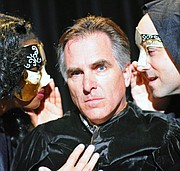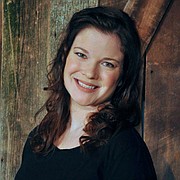 "Amadeus," the multi-Tony award winning psychological mystery story about legendary composer Wolfgang Amadeus Mozart, is the Providence Players (PPF) opening production for its new season. "Amadeus is filled will great drama, tremendous humor, a touch of mystery and wonderful music. It is a perfect play to kick off the season and reconnect us with our audiences." said Jayne Victor, Providence Players Board President.
Written by Peter Shafer, "Amadeus" is seen through the eyes of Mozart's jealous rival Antonio Salieri. Before Mozart's arrival at the King's Court in Vienna in 1781, Salieri was the royal court's acclaimed musician. Then things quickly changed. Recognizing the true genius of Mozart, did Salieri began to scheme to sabotage his young rival?
"Amadeus" won five Tony Awards including Best Play, and the 1984 film adaptation won eight Academy Awards, including Best Picture.
Julie Janson will direct a cast of 13 including newcomers to the Providence Player audiences. "So much of 'Amadeus' discusses how Mozart's music grips you, leaving you gasping for air. I had to share this with the audience."
Musical director Kyle Keene has been key "to integrating both live and recorded music," added Janson. Veteran actor David Whitehead, who plays Salieri, is a trained pianist, and Mike Rudden (Amadeus Mozart) learned crucial piano pieces noted Janson. "And wait until you hear newcomer Christina Massimei sing — she will blow you away." Massimei, an operatic soprano, served as cantor and sang at the historic Mass when Pope Francis visited D.C. in 2015.
Where and When
"Amadeus" presented by the Providence Players performing at the James Lee Community Center Theater, 2855 Annandale Road, Falls Church. Performances: Sept. 30 to Oct. 15. Thursday, Friday and Saturday at 7:30 p.m. and Sunday Matinees Oct. 2 and 9 at 2 p.m. Tickets: Adults $20 Seniors (62+)/Students $17. Call 703-425-6782, or order online (No Fee): www.providenceplayers.org