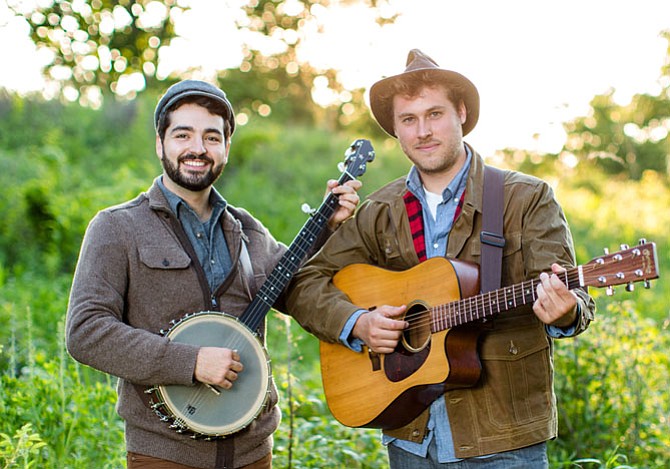 Three-time Parents' Choice Award winners, The Okee Dokee Brothers, who performed to a sold-out house at The Alden last spring, have been called "two of family music's best songwriters." The dynamic duo will return to The Alden on Sunday, Nov. 6, for two performances. Show times are 1 p.m. and 4 p.m. and tickets are $15, $10 for McLean tax district residents. The theatre is located at 1234 Ingleside Avenue.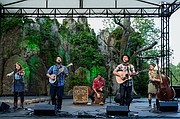 As childhood friends growing up in Denver, Colo., Joe Mailander and Justin Lansing were always exploring the outdoors. Now, as the Okee Dokee Brothers, they have put this passion for the outdoors at the heart of their Americana folk music. Their extended canoe trip down the Mississippi River inspired their Grammy award-winning album, "Can You Canoe?" Their trek along the Appalachian Trail was the subject of their follow up release, "Through the Woods" and their latest album, "Saddle Up," is a joyous adventure through the American West, written in the Grand Canyon and on horseback along the continental divide.
With songs written by campfire and harmonies born on the water, the natural world is at the heart of their music. The Okee Dokee Brothers make room for kids to dance, for parents to share stories, and for everyone to gain respect for nature, each other and the world we live in.
Tickets are on sale now. For more information or to purchase tickets online, visit:www.aldentheatre.org or call 703-790-0123, TTY: 711.
About the Alden
Built in 1975, the 383-seat Robert Ames Alden Theatre, "The Alden," is a cultural resource for the citizens of McLean and the Washington Metropolitan area that presents a full professional season of interdisciplinary and high-quality performances, lectures and educational programs for audiences of all ages. The Alden is ADA-compliant and will make arrangements for accommodations. To request this information in an alternate format, call 703-790-0123, TTY: 711, or visit: www.aldentheatre.org.