Katie Merritt, 9, of Reston, and Gabriel Galdabini, 7, of Arlington, won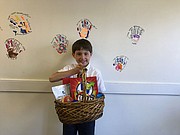 LearningRx's Brain Awareness Month's March Madness Competition at its Reston and Vienna centers, respectively. The March Madness brain competition required all competitors to complete a circuit of five brain training activities as quickly as possible (with accuracy). Merritt held the winning time at LearningRx Reston at 2 minutes and 7 seconds, while Galdabini won with 4 minutes and 25 seconds at LearningRx Vienna.
Merrit and Galdabini received a basket full of brain training games and brain-healthy snacks, including: 5 Second Rule, Set, Spot It, Distraction and Apples to Apples, dark chocolate-covered blueberries and nut mix.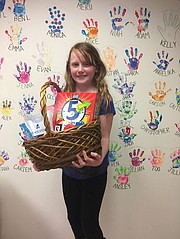 The March Madness brain training circuit of activities provides a work out for all the key brain skills used for learning, including: Attention Speed, Memory Hold, Reasoning Brain Cards, Visualization Puzzle, and Visualization List. These activities exercise the following cognitive skills: attention, working memory, long-term memory, processing speed, logic and reasoning and visualization
"The brain needs a workout just like other parts of our body, and our students had so much fun stretching their minds during our March Madness Competition," said Maureen Loftus, executive director of LearningRx of Reston and Vienna. "Brain Awareness Month is a great time to start brain activities at home, whether it's online scrabble or a crossword puzzle," said Loftus.
Visit www.learningrx.com.