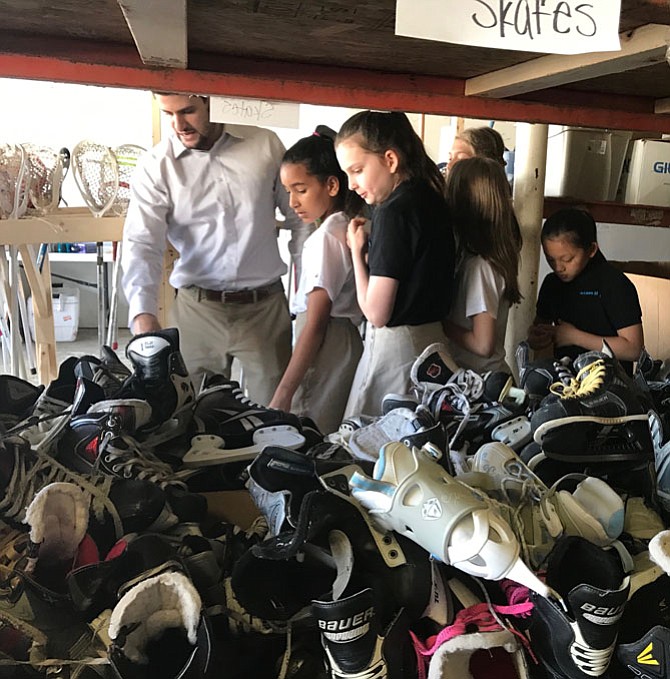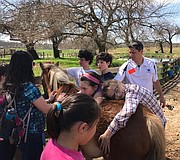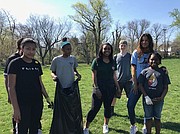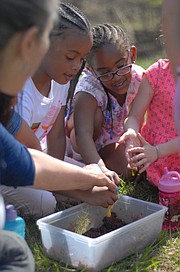 The McLean School of Potomac held its first annual school-wide Day of Service on Tuesday, April 11. The school partnered with Charity Connect, a Potomac-based nonprofit that matches volunteers with nonprofits. The day included 400 students and 50 staff volunteering at 11 organizations. In total, they provided 1,600 hours of community service — in one day.
All grades, K-12, went off campus to participate in service activities geared toward teaching students to become good stewards of the earth.
Cristin Caine, founder and CEO of Charity Connect, reflects on the day: "When planning McLean's Day of Service my main goal was for the students to be able to understand how their service impacted others and to leave the day with knowledge, inspiration, and a desire to serve again."
Matching volunteers with service opportunities that fit their interests and availability is the focus in Charity Connect's mission of creating lifelong volunteers. Nonprofit partners for the event were matched with grades that would connect with the work and could be inspired to continue volunteering there.
Students travelled to places such as Locust Grove Nature Center, Oasis Farm, and MoCo Recycling Center. At Leveling the Playing Field, students helped get gently used sports equipment back in the game. Clearing out invasive weeds was tough but rewarding for students working with the Rock Creek Conservancy, Little Falls Watershed Alliance and Earth Sangha. Other hands-on activities included grooming rescued horses at Days End Farm Horse Rescue, reducing food waste at Nourish Now, and teaching spring break campers to protect their environment with So What Else. After sending grades 3-12 on their way to serve the community, Charity Connect planted seeds of service and wildflowers by teaching the K-2 students how to make seed balls (homemade wildflower starters that help the bee population) at a neighborhood creek.
McLean recognizes that community service is important for student wellness. Their students have been doing grade-specific community service activities for several years.
Wanting to make more of an impact with the students, Frankie Engelking, the director of Student and Community Wellness, initiated a school-wide day of service. Charity Connect facilitated all of the service trips to ensure that the mission and purpose of each nonprofit was a good match with McLean's students.
"The feedback from both students and faculty has exceeded our expectations," Engelking said. "A unanimous call has come by faculty to please do it again next year. The students reported feeling pride in contributing to an important cause and good about themselves for not giving up on tough tasks. The experience of being part of a school-wide commitment to give back increased school spirit and advanced the feelings of camaraderie among the students. The energy that was generated in the school by everyone was electric."
To learn more about Charity Connect go to www.charityconnect.us
McLean School is located at 8224 Lochinver Lane in Potomac. See
www.mcleanschool.org.