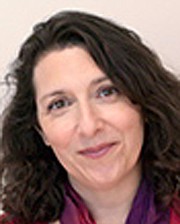 "By making us stop for a moment, poetry gives us an opportunity to think about ourselves as human beings on this planet and what we mean to each other." — Rita Dove (U.S. Poet Laureate 1993-1995)
Alexandria is a town that appreciates the arts. In April we celebrate National Poetry Month with readings and chalk poetry on the sidewalks and poetry fences and gardens. Like the tulips and daffodils, poetry is blooming everywhere.
For four years the Alexandria Transit Company (DASH) is showcasing poetry on their buses and trolleys. This year the poems are 30 words or less. They graciously include the current Poet Laureate's poem, so here is mine:
We Are All
We are all
immigrants,
travelers,
seekers.
Look around
this bus—
you can see
yourself in every eye,
every heart.
Each journey
calls for courage.
The six winners of the DASHING Words In Motion poetry contest are below:
Busy and Smart
Busy and smart -
You've learned the art
of traveling the DASH bus way.
Always in motion
and
with great devotion
DASH takes you to work and play.
— Susan Behnke
Alexandria's Pachyderms
They lumber like elephants
Through the streets,
Swaying side to side;
Buses faster than one would think
Given their heft and size.
— Michelle Berberet
In the Comfort of a Bus
I'm not complaining
'Though it's raining,
I'm not kicking up a fuss.
I'm just smiling,
'cause I'm riding
in the comfort of a bus.
— F. Jane Cotton
Forward
When we move together,
We resist the inertia that would keep us stalled,
Looking backwards to the past.
When we move forward,
We advance to our better selves.
— Teddie Dyson
Observation
Boat moves slowly down the river,
Plane swoops low across the sky,
Buses, trolleys, cars go by, as we
Sit still amongst them, you and I.
— Betty Jo Middleton
The Start Stop
Stand in wait,
enter, nod, sit, settle, breathe.
Move by and among
others
with freedom
to drift, to dream,
to wander or careen
toward the stop
where you start again.
— Bridget Gorman Wendling
You might also want to attend some of the poetry readings that the Alexandria Office of the Arts is sponsoring. You are most welcome to come and listen or share some of your own poetry or poetry that touches you.
"Poetry Month Reading"
Friday, April 21, 6-8 p.m., Program begins at 7 p.m.
Durant Arts Center, 1605 Cameron St.
Wendi R. Kaplan, Poet Laureate, City of Alexandria, invites you to read a favorite poem. The "DASHing Words in Motion" Poets will also read their winning poetry that is displayed on the DASH buses and Trolleys.
"Generating Hope," in honor of National Poem in Your Pocket Day
Thursday, April 27, 7-8:30 p.m., Program begins at 7:30 p.m.
The Athenaeum, 201 Prince St.
Put a poem in your pocket to share with others; read poetry in one of Alexandria's neighborhood pocket parks; or bring poetry and stories that spark your creative spirit and inspire hope.
"Honoring Our Mothers with Poetry"
Friday, May 12, 6 - 8 p.m., Program begins at 7 p.m.
Durant Arts Center, 1605 Cameron St.
Read a poem that honors your mother, and don't forget to bring her to this one of a kind event. Local poets will read poetry that celebrates and honors mothers. The reading is hosted by Wendi R. Kaplan, Poet Laureate, and the Office of the Arts, City of Alexandria.
For additional about the literary and Poet Laureate programs, visit the Office of the Arts' website at www.alexandriava.gov/Arts; email the Poet Laureate at poet@alexandriava.gov; or call Cheryl Anne Colton at 703-746-5565, email cherylanne.colton@alexandriava.gov,
Happy Poetry Month to all!
You can reach me at wendi.kaplan@verizon.net.
Wendi R. Kaplan is poet laureate of Alexandria.