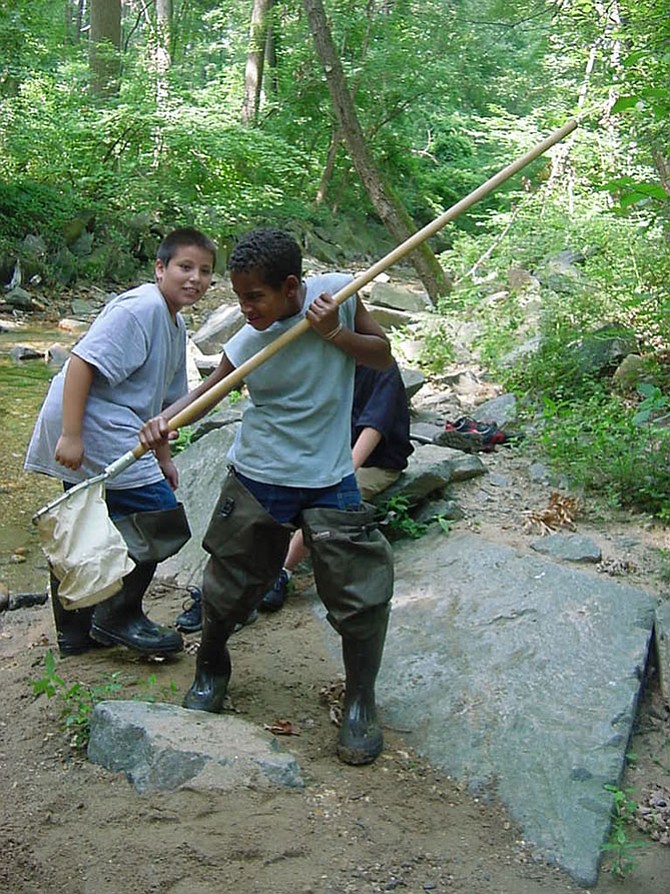 "Parents should approach the choice of camps much in the same way that they approach the choice of schools. It is a mistake to focus on facilities and activities; ethos and values are key." — Rich Moss, The Heights School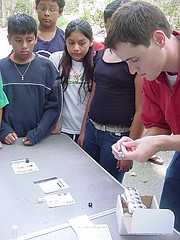 Summer often evokes images of pool splashing and backyard barbequeing. For some educators though, warm weather months represent a potential loss of skills acquired during an academic year. Known as "brain drain," this concept refers to research that shows that, on average, students lose one to three months of learning when they are not engaged in academic activities during summer months. Academic camps can address this loss of academic skills while allowing children to enjoy summer fun.
"… Students have the opportunity to explore a topic in depth, without juggling competing scholastic demands or intramural activities," said Dr. Janine Dewitt, professor of sociology at Marymount University in Arlington.
For example, campers at Summertimes Camp at St. Stephen's & St. Agnes School in Alexandria will have an opportunity to choose from a variety of specialized camps ranging from physics and French to zoology and rocket and space science.
"Specialty camps are great ways to try new things, to expand horizons and to challenge yourself," said Jim Supple, associate dean of students and director of summer programs at St. Stephen's & St. Agnes School. "One of the best things about specialty offerings is that there are so many. Children are naturally curious — specialty camps provide a way for children to learn more about their curiosities and interests."
Campers at 3E (Explore, Enrich, Enjoy) Summer Camp at Marymount University will explore science through nature and electronic gadgets, mathematics through making boats and geodesic domes, language arts through writing stories, and fine arts through creating dramas and cartoons. The camp will be offered during two sessions: July 10-14 and July 17-21 with half and full day options for students ages 6 to 12.
Ana Lado, Ph.D., camp director and a professor at Marymount, says that the goal is to give students a chance to brush up on, gain or maintain academic skills in a relaxed environment. "Campers will be in small groups with a low camper to counselor ratio and guided by Marymount University Department of Education faculty, students, and alumni," she said. "Throughout each week of camp, campers will be able to choose among a variety of projects that pique their interest. Campers will create new social connections, grow academically, and develop physically.
High school students who want an in depth study of globalization can attend Marymount's D.C. Institute from July 9-12. During the camp, named The Global Village, students will live on campus and earn college credit.
"We will talk about how increasing global connections shape our lives today," said Dewitt. "Students can expect classroom discussions that focus on a series of central questions followed by field trips to area museums and site visits."
The Heights School in Potomac, Md. will host academic summer camps in science, math, Latin and creative writing. "Parents should approach the choice of camps much in the same way that they approach the choice of schools," said Rich Moss of The Heights. "It is a mistake to focus on facilities and activities; ethos and values are key."
For parents concerned about balancing the need to maintain academic skills with the need for downtime, Dewitt says that, "Parents can prevent academic burnout by limiting the number of scheduled activities over the course of the summer, and selecting only those that foster their child's natural curiosity. Summer courses that allow students the freedom to select different types of learning activities can be both energizing and fun."