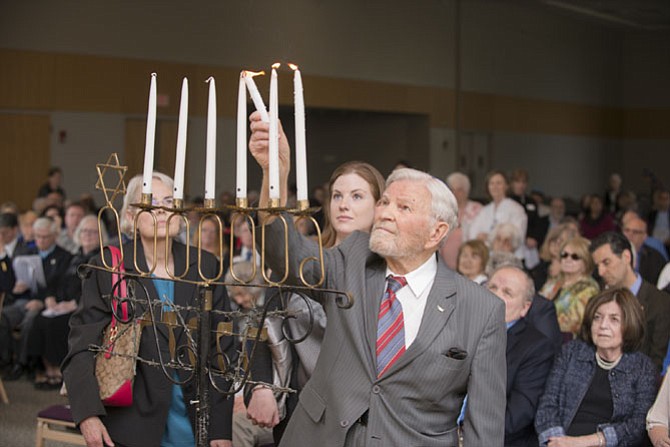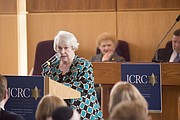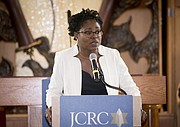 Marsha (Leikach) Tishler, hidden as an infant during the Holocaust, was the keynote speaker for the Holocaust Remembrance event held Sunday, April 23, at Washington Hebrew Congregation's Julia Bindeman Suburban Center in Potomac.
Tishler was born in 1942 in Russian-occupied Poland. When the Nazis invaded, her parents left her on the doorstep of a local farm while they fled into the woods. She recounted the story of her return to her parents and the journey the family took from Poland to displaced person centers in Gratz, Austria, and Cremona and Trani, Italy, before making their way to the United States in 1949.
Other speakers included Anna Epstein, who was born in the Krakow Ghetto. As the ghetto was being liquidated in 1943 the 3-month-old infant was drugged, stuffed in a satchel, smuggled out and hidden with a non-Jewish family — to be reunited with her mother after the war.
Liberian native Crannough Jones recounted how, as a 17-year-old, she, her mother and 16-year-old sister in 1989 escaped violent rebels, hiding in forests as they made their way to Sierra Leone where they stayed with relatives until her mother was able to bribe officials to get a U.S. visa.