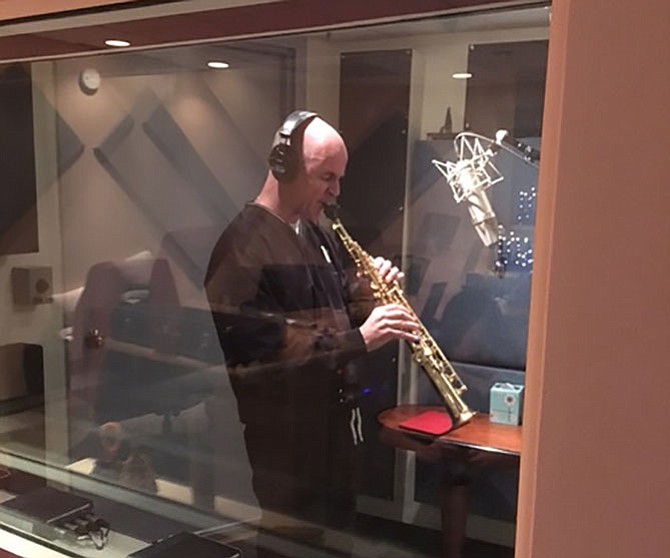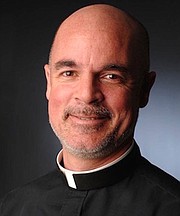 Fr. Keith O'Hare will be installed as the new pastor of St. Louis Catholic Church at 2907 Popkins Lane, at 7 p.m., Tuesday, Aug. 22. Most Reverend Michael F. Burbidge, Bishop of the Catholic Diocese of Arlington, St. Louis Catholic Church is one of the largest parishes in the Diocese of Arlington, with more than 7,600 registered parishioners and an elementary school that educates more than 400 students.
O'Hare is an accomplished musician who plays jazz saxophone, guitar and sings. His interest in music started long before he became a priest. He was in a rock band in high school, studied saxophone in college and played in a band before entering the seminary. He recently recorded his first album, entitled "All is Well," a collection of seven original compositions.
"Different genres of music give glory to God in different ways; some give glory in a devotional way and others in a sacred liturgical way. As a musician I recognize the power of music to sanctify and inspire in both devotional and in liturgical ways. I look forward to fostering both kinds of musical-spiritual experiences at St. Louis Parish," he said.
Born Feb. 25, 1972, in New York City, he is the oldest of four children born to Barry and Kathy O'Hare. In 1977 the family took up residence in Fairfax. O'Hare attended St. Leo School, Paul VI High School, the University of Miami (jazz saxophone), George Mason University (history), and St. Charles Borromeo Seminary. In 2002 he was ordained to the priesthood for the Diocese of Arlington and was assigned as parochial vicar of Queen of Apostles Church in Alexandria. In 2007 he was assigned as parochial vicar of Our Lady of Angels Church in Woodbridge. In 2008 he was assigned to serve as pastor of San Francisco de Asís Mission in Bánica, Dominican Republic.