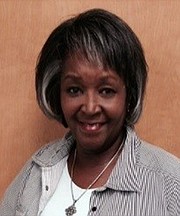 On Thursday morning, Sheila A. Lee, a recently registered DOT Para-Transit client, spoke with me about available transportation services in Alexandria. I gave her an overview of the DOT program and how it works, providing reduced-cost transportation for Alexandria city residents with physical or mental disabilities. Mrs. Lee was elated to qualify for the program. Finding the right kind of transportation has been an issue and she wasn't able to participate in social events or even go to church for the past six months. "To know that I now can get out of the house to go for a doctor's appointment without having to bother anyone in the family, is wonderful," said Mrs. Lee. "It is also most important for me to even be able to ask for and get a non-smoking; perfume-free taxi for any trip I make."
Senior Services of Alexandria (SSA) receives a number of calls each week where new registrants are expressing their satisfaction with and the freedom they are experiencing as a result of being a DOT Para-Transit rider. Reports such as these lead one to believe and know that being home bound, in most cases, is not an issue in the City of Alexandria.
The DOT Program is easy to use, providing taxi-based services for residents of the City of Alexandria seven days a week, except public holidays. It is regulated by the Americans with Disabilities Act (ADA) of 1990, providing curb-to-curb service. DOT's one-way fare for trips up to five miles outside the city limits is $3. Trips to Arlington and Fairfax counties which are over five miles outside the city are $5 for a one-way trip.
SSA manages the call center for the DOT Para-Transit Program seven days a week, and every day the team schedules trips for city residents who are unable to take public transportation easily due to a disability. There is no income threshold for the program nor is it age prohibited. Transportation is provided seven days a week to any destination in Alexandria, Arlington and Fairfax counties.
If you think that the DOT Para-Transit might be a good transportation option, you may call Senior Services of Alexandria's DOT Para-Transit office at 703-836-4414, ext. 116 and request an application or go to SSA's website at seniorservicesalex.org and click on programs/transportation.