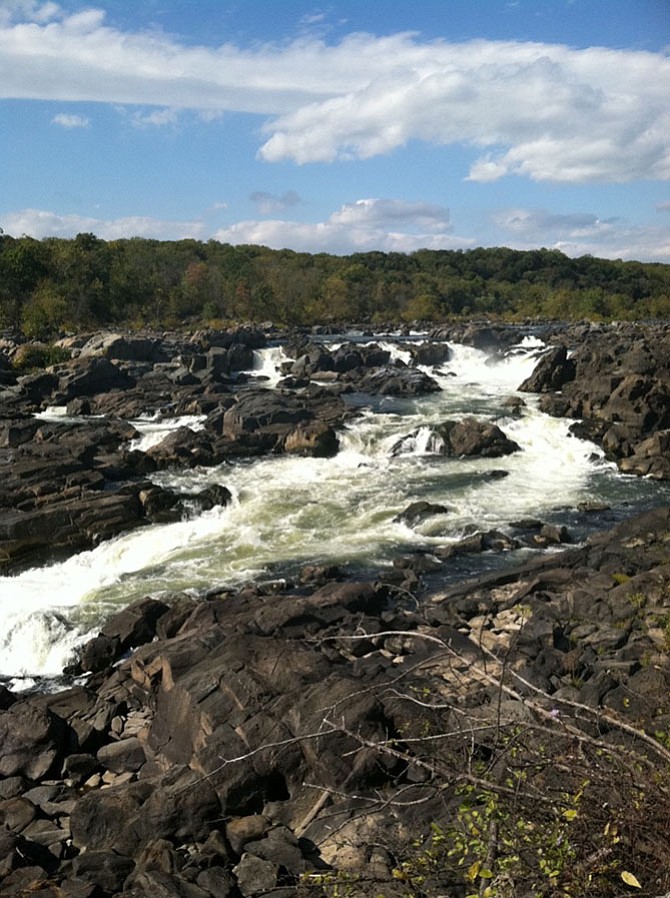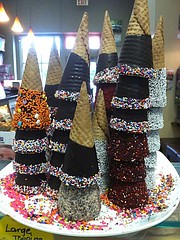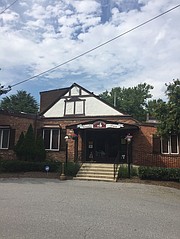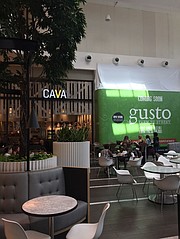 The 184.5-mile long C&O Canal runs from Georgetown to Cumberland and there are many resources that can be spotted along the way.
"I lived right next to the C&O Canal. I love the canal," said Roger Berliner, Montgomery County Council President, District 1
Squeals on Wheels' Jill Phillips said walking and hiking along the Canal and the Potomac River is her favorite thing to do in Potomac. "It's an ever-changing scene based on the season. It doesn't matter when you go there, it's awesome."
"Number one on my list would probably be Great Falls just because there's a million things to do there — hiking, biking, [running], fishing, [kayaking], [canoeing] — anything outdoors over there" said Grant Phillips of Squeals on Wheels.
"I remember when I was growing up, I always used to do the [walk for multiple sclerosis] at Great Falls," said Kate Brownstein, Squeals on Wheels. "I don't believe that they do that there anymore, but I just remember having a lot of memories on the towpath and so now it's me coming back as an adult. So my favorite thing is just to walk around. And every season. It's nice in the winter time. It's nice in the fall. It's not too hot in the summer. It's just a really pleasant experience and there's also so many different areas to explore. Each time you go in a different entrance, it feels like a different part."
Potomac Community Village Vice President of Membership and Programming Joan Kahn enjoys hiking by the Potomac River. "It's just great and so close by. So I love walking along there," she said.
Services of the Potomac Library, 10101 Glenolden Drive, include a 24-hour book drop, a room for meetings and one for quiet study. Available technology includes a charging station for mobile devices, photocopying, printing, public computers and WiFi. Upcoming events include Family Storytime on Aug. 24 as well as a performance from the Alice Gu-Zheng Ensemble and a Potomac Conversation Club meeting on Aug. 26.
"It's working with the community," Potomac Library Branch Manager Tina Rawhouser said of the best part about the library. "Getting to know people that come in, seeing the families come in, kids on storytime day and seeing that the community is very engaged with continuing to learn things and have discussions about things. That's something that's a little bit different from the other branches that I've been in is that level of wanting lifelong learning is important to the area. But the best thing really is being able to meet and work with the people that are here."
Shops and restaurants in Potomac Village, at the intersection of Falls and River Road includes Hunter's Bar and Grill, Sprinkles Potomac, PRFC Inc, Chico's and Potomac Promenade.
"There are some good places to eat and some other interesting shops as you walk through. It's great being so close to all of them because I can always walk somewhere new for lunch when I need to", said Tina Rawhouser, Branch Manager, Potomac Library.
Normandie Farm, 10710 Falls Road, includes cathedral beamed ceilings and a French decor. It is open for breakfast, lunch, dinner, Sunday brunch and afternoon tea, Tuesday-Sunday.
"Normandy Farm definitely [has] an older inside to the restaurant. You can see that horse culture on the walls, with the hounds and the old decorations," said Grant Phillips of Squeals on Wheels.
"There's always a lot going on in the schools, Churchill, and just different sporting events or theater activities," said Grant Phillips of Squeals on Wheels. Winston Churchill High School, 11300 Gainsborough Road, encompasses Herbert Hoover Middle School and part of Cabin John Middle School. See www.montgomeryschoolsmd.org/schools/churchillhs/

Westfield Montgomery, 7101 Democracy Blvd.includes Abercrombie & Fitch, Apple Store, Arclight Cinemas, Chipotle, Godiva Chocolatier, Hallmark, Macy's, Sears, Teavana and Tesla Motors.
Taegan Myers said the food court is the best part of Westfield Montgomery. "I feel like that's where all the kids at least from my school went and we could all meet up there and just talk," she said.