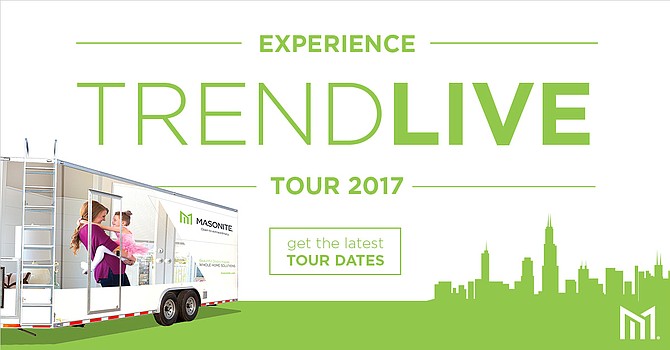 Springfield — Build Your Business with the Power of Trend
Masonite reveals the latest trends through whole home solutions by leveraging the home's greatest visual impact. Come learn how to use trend to grow your business.
July 24 - August 9 | Boston
August 14 - September 1 | Baltimore / Washington DC
September 5 - 22 | Nashville
Tour hightlights
Learn about emerging trends and discover how to use trend leadership to differentiate your business.
Explore whole-home solutions that bring trend to life both inside and out with exterior and interior doors.
Gain insights and receive information on the latest trends from your region.
Learn how to leverage 800 sq. ft. for the greatest visual impact.
Enjoy food, music, giveaways and networking.
Visit www.masonite.com/trendlive for more information.
Sponsored Content