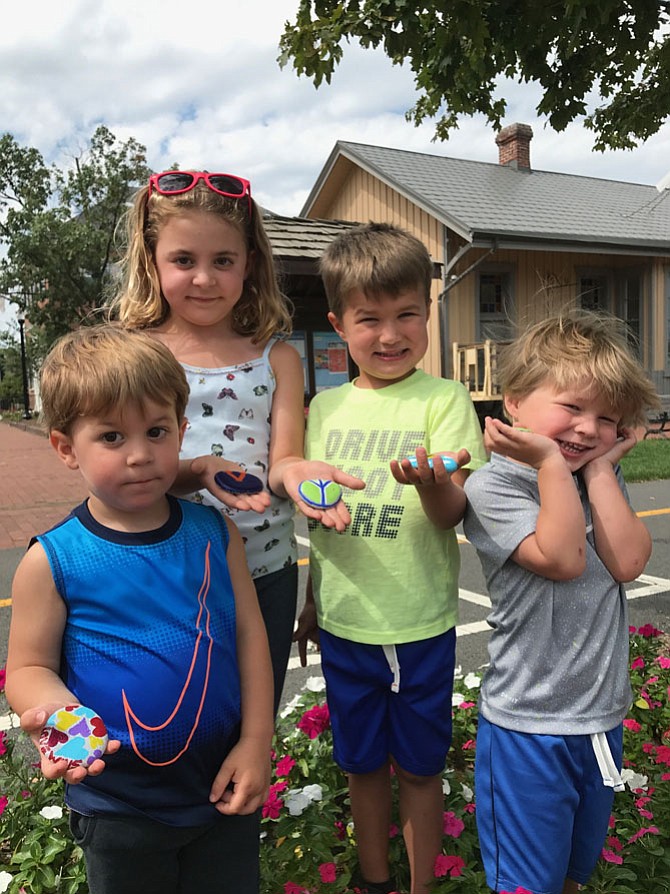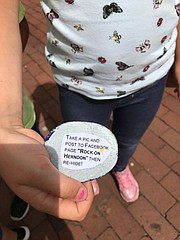 Last summer, Pokémon Go was all the rage in Herndon and across the nation. People went outside, generally to public spaces and played the augmented-reality game searching for little Pokémon critters.
This summer, a different search is sweeping the nation and Herndon. Once again, it's getting people outdoors and into the community. The hidden treasure is not something scampering across a half-reality map on a cell phone screen, but a little more down to earth. Something you can hold in hand, a real rock.
Plain old ordinary everyday rocks, painted by adults and children in the Herndon community, tucked and hidden in public spaces. Painted rocks are sprouting up all over the town. They are at the Red Caboose, in municipal flowerbeds, and on and under the picnic tables in the Town Square. Some are hidden near the Herndon Fortnightly Library and others at the Herndon Community Center. While many of the rocks are painted to look little animals or only brightly colored, a few carry inspirational phrases.
Although many rock groups are popping up on Facebook, some with rules, "Rock On Herndon" leaves the creative design and wording on the rocks in the hands of the artists. Grace Han Wolf Cunningham pinned on the Facebook page for "Rock On Herndon" that this group is dedicated to painting, hiding, finding and posting rocks that celebrate all things Herndon- our people, places, events, and businesses.
Once again, people are out walking the town, hiding or searching something little and not all of the people are from the town. Katie Witaker of Reston was in Herndon with her children. When asked what she thought of the rock hiding, Witaker said, "It's a great activity to be outside on a beautiful day and get involved in the community."
Total strangers talk to one another face-to-face. They compare notes. They laugh and congratulate each other after a good hide or a good find.