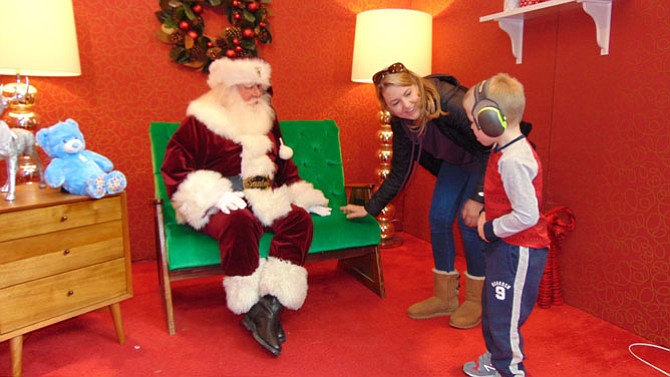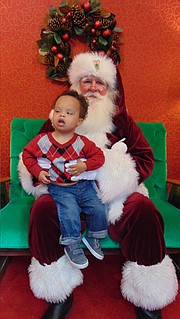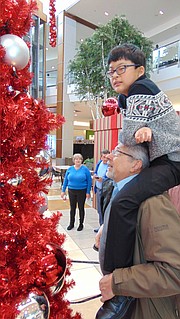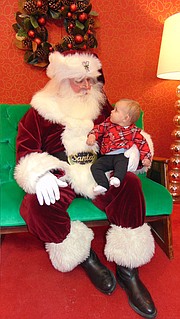 For the first time, Springfield Town Center hosted a Sensory Friendly Santa event for about 50 people with sensory, physical, and developmental needs on Sunday, Dec. 3, 2017. This event allowed families with children with all spectrums of special needs to experience a Santa visit in a comforting environment prior to regular mall hours. There were also tables set up for coloring and playing with Play-Doh.
"We've just made some small changes like dimming the lights, turning off the mall music and eliminating the wait in line in order to make it easier for these children to enjoy their visit with Santa," said Kimberly Baldy, Marketing Director with Springfield Town Center.
Baldy said the target audience is children with autism and Down Syndrome or any child who has a limited attention span, doesn't do well in crowds, or has some behavioral disabilities. She added that this week alone there are 375 Sensory Friendly Santa events throughout the country. The mall partnered with Autism Speaks and Cherry Hill Programs, which executed the photos and provided the Santa during the holiday season.
Added Fay Painter, Executive Director, National Capital Chapter of Autism Speaks: "Children with autism have challenges with social skills, communication, and repetitive behaviors and many have sensory issues; they want to dart from large crowds, loud noises, bright lights, and so we are providing this experience to enable magic to happen for children and their families."