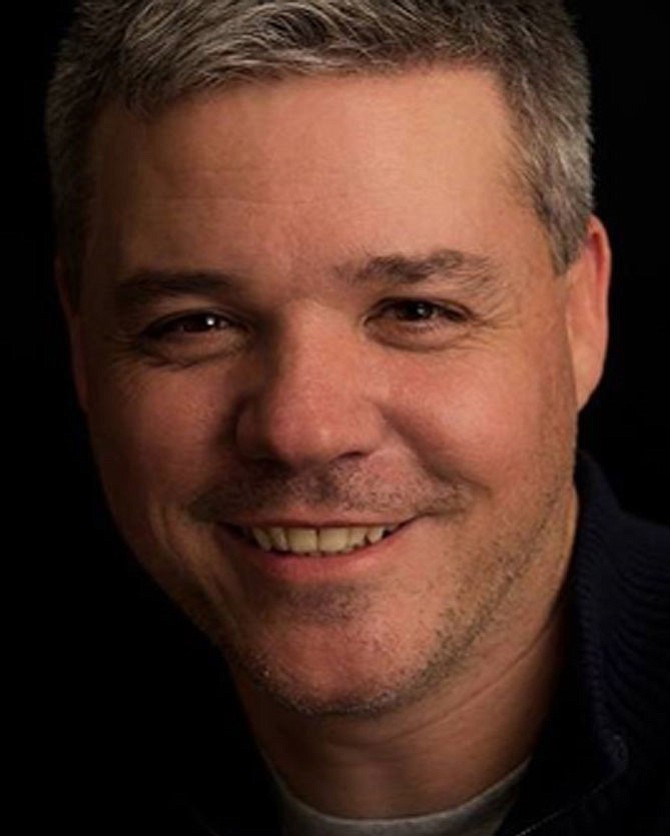 Alexandria — Dennis Belmont, a resident and small business owner in the Del Ray community, was elected president of the Del Ray Business Association at the organization's Jan. 16 meeting.
"It's an honor to work with such an incredible group of independent, locally-owned businesses," said Belmont. "I'm excited about this opportunity to help our business community continue to grow and share why our neighborhood is the best place in the region to live, work, eat and shop. Del Ray truly has it all."
Belmont takes over from restaurateur Bill Blackburn of Pork Barrel BBQ.
Owner of Belmonster Creative, Belmont has been a small business owner since 2000 and has served on the DRBA board as chair of the marketing committee since 2014. He has participated in multiple CEO training programs, including Vistage, Strategic Coach and Leadership Alexandria. His graphic design work in the community includes designing the DRBA logo and the "Eat, Shop, Live" street banners along Mount Vernon Avenue, plus design work for Holy Cow, the sushi bar and the Alexandria Police Foundation. He has lived in Del Ray since 2005.
During his two-year term as president of the association, Belmont plans to focus on expanding opportunities for small business education and growth while continuing to lobby the City of Alexandria for improvements to Del Ray, including pedestrian-scale street lighting.
Also elected to two-year terms on the DRBA board are: Shannon Catlett, of John Marshall Bank; Lauren Fisher, owner of Del Ray Psychological & Wellness Associates; Nicole Jones, owner of Stomping Ground; Sandy Modell, owner of The Wholistic Hound Academy and former DASH general manager; and Hilary Riedermann, owner of Idea Sink Marketing.
They join Mara Benner of Four Directions Wellness, Bill Blackburn of Pork Barrel BBQ, Pat Miller of Art on the Avenue, Anthony Istrico of Istrico Productions LLC, Sue Kovalsky of Jen Walker Real Estate, citizen member Gayle Reuter and Brian Story of AXA Advisors, LLC on the board.
DRBA represents the independently-owned restaurants, retailers and businesses in the Del Ray neighborhood of Alexandria. The organization also hosts community events, including First Thursdays, Taste of Del Ray, The Del Ray Halloween Parade and the Alexandria Turkey Trot. For more information, visit www.visitdelray.com.