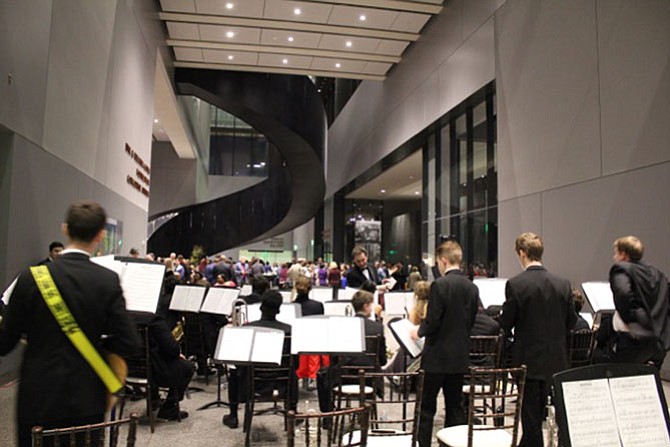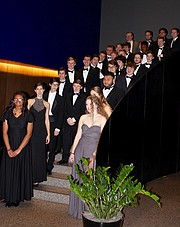 On Saturday night, Feb. 11, the West Potomac Jazz Band performed at a cocktail party in the atrium of the newly-opened National Museum of African American History & Culture.
"I just love this band," said Lily Garcia, president of the National Education Association. The NEA had rented out the museum that night, and its members enjoyed the jazzy gathering in the atrium before touring the museum. "Typically we hire an adult band for events, but this year we decided to see if we could find a student band. After all, that's what we're all about," Garcia said. "This high school band is just incredible. These kids are the future."
The students played classics — Earth Wind & Fire, Chuck Mangione, Frank Sinatra — for about an hour and a half, enjoying the acoustics in the soaring atrium.
"We were thrilled to have an opportunity like this," said junior trumpet player Henry Drembus. "It was so nice to be playing for such an appreciative audience."
After they finally packed up at 10 p.m., Band Director Steve Rice, who is in his 24th year teaching at West Potomac, sat back and smiled. "These kids are always going to remember this," he said.