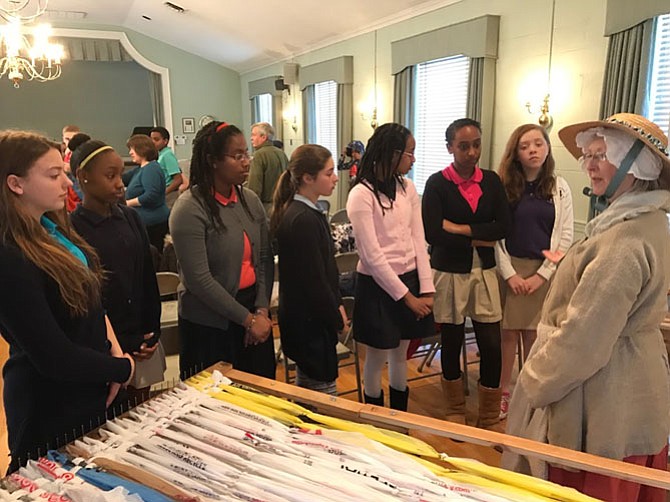 Seventy-two students from Our Good Savior Lutheran School attended the Woman's Club of Arlington's Black History Month program, "Sewers, Spinners and Weavers," on Monday, Feb. 6.
Club President Sandy Newton demonstrated techniques she learned while working at Pioneeer Farm at Mt. Vernon while doing research of George Washington's era.
Students participated in 11 stations of activities: weaving on a loom, picking seeds from cotton, grinding corn, grinding corn into flour, spinning wool, combing wool, separating flax, identifying 18th century tools, trying on 18th century clothing, weaving, and felting wool.