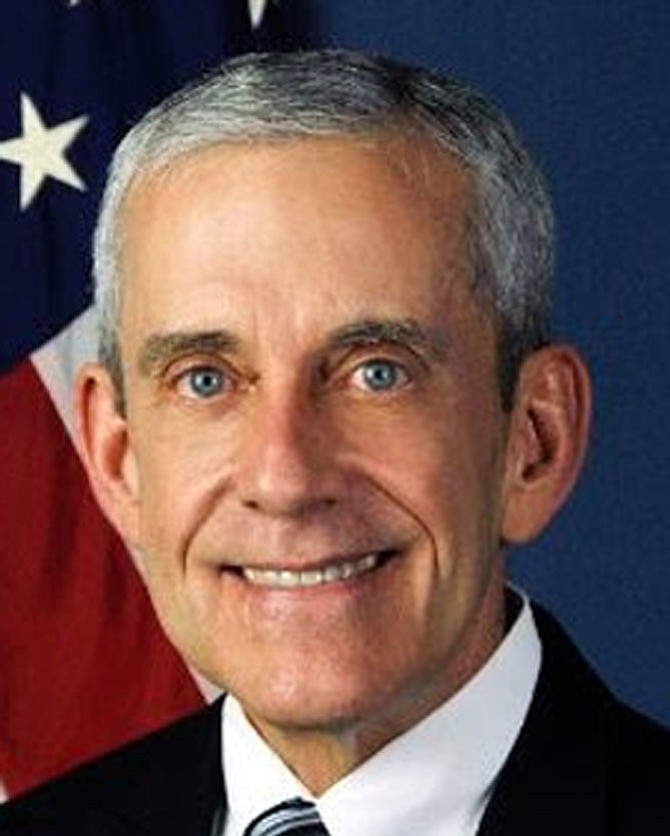 Alexandria — Michael Brown has been selected as Alexandria's new chief of police. Brown is a former California Highway Patrol (CHP) officer and commander who moved to Alexandria in 2010 to serve as the director of the Office of Impaired Driving and Occupational Protection at the National Highway Traffic Safety Administration (NHTSA).
"The Alexandria Police Department (APD) is a good department, I've seen nothing but dedicated officers," said Brown. "There are opportunities to become even better. I have some ideas on establishing even stronger relationships and ties [with the community]."
City Manager Mark Jinks says the city looked at internal and external applicants for the job, and an emphasis on community policing was one of the biggest priorities for an incoming police chief.
"We went with the best candidate for the job," said Jinks. "We need to expand community policing as part of what officers do every day."
As Brown assumes command of the APD, he faces a police force in transition. While surrounding jurisdictions have begun implementing a body camera program, the APD is still in the early stages of research on the program. Brown said he's talked about body cameras in the past, but that he doesn't have a confirmed opinion one way or the other on their use in the APD.
"They can be an excellent tool, but they don't tell the whole story," said Brown. "It's a question of implementation and cost. We have to see those mechanisms once we get into the department."
Brown's career also has some controversy. In 2008, after three years as head of the California Highway Patrol, Brown resigned amid controversy regarding his leadership. Brown said when he became chief, the CHP was facing a phenomena known as "Chief's Disease," the abuse of workplace injury and medical pension benefits.
"I was asked to address that when I came in," said Brown. "I did address that and turned it around, but when you do that you're not going to make a lot of friends."
Andrey Pankov from the International Chiefs of Police, which assisted with the search, said they were aware of the past controversy.
"That did not give us any concern," said Pankov. "We run searches like this a few times a year, so we've dealt with many of these issues that come up regarding candidates and what may qualify or disqualify them. Specifically regarding that, we did our due diligence into and did not present any kind of disqualifier. We reached out and spoke to individuals more familiar with what happened in that instance to have a global perspective, not just what it seems [on the surface] ... Brown is not just the most qualified, but the most qualified to lead Alexandria."
Jinks concurred, saying that the city was aware of these issues and Brown was thoroughly vetted before he was chosen.
"In a career as long as he's had in as controversial an area [as he was], you're going to run into some bumps," said Jinks.
A welcome reception will be held for Brown on Jan. 24 from 6-7 p.m. at the Vola Lawson Lobby of City Hall.