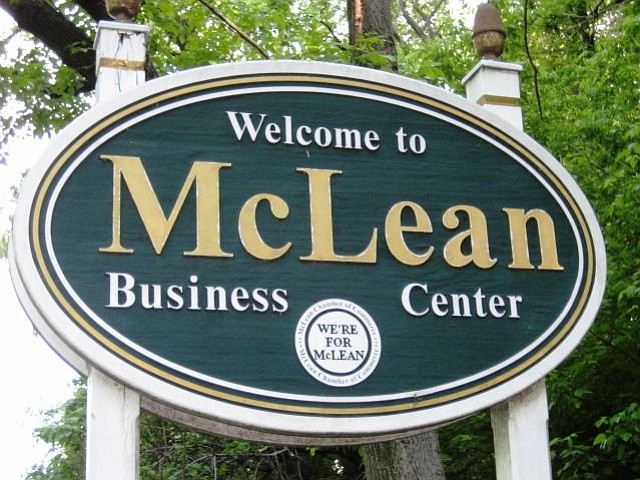 McLean — Woman Charged with Hit and Run
The Fairfax County Police Department arrested a 24-year-old woman of Laurel, Md., after she struck a tow truck company employee in McLean and continued driving. The 37-year-old male victim remains in serious condition at a hospital.
The police department is encouraging anyone with information about the incident to call 703-691-2131.
'Arts Night Out' on Jan. 26
The New Dominion Women's Club will be hosting "Arts Night Out" on Thursday, Jan. 26 from 6:30 - 9 p.m. at McLean Project for the Arts (MPA). Come enjoy a night out surrounded by great art and great people. Sip some wine, eat some tasty bites and bid on the silent auction. MPA Exhibitions Director, Nancy Sausser, will guide us through the artwork on exhibit with an insightful Art Talk at 7:45 p.m. All proceeds from this benefit will be donated to local charities. The event will be held at MPA in the McLean Community Center located at 1234 Ingleside Avenue, McLean. Tickets are $20 in advance or $25 at the door. For more information and to order tickets visit www.ndwc.org.
Presentations on Pandemics on Jan. 28
McLean Area Branch of American Association of University Women (AAUW) is inviting the public to a presentation by Dr. Sarah Lister, public health specialist and epidemiologist, on pandemics: how and why do they occur and how can we protect ourselves. In this era of West Nile, Ebola, and Zika, this is a timely and ongoing subject. Dr. Lister also works on other public health issues, including food safety. The meeting is Saturday, Jan. 28, 10 a.m. - noon at the McLean Community Center.

The previously announced speaker on Virginia Indian tribes for Jan. 28 has been rescheduled to Feb. 18 door open at 10 a.m. at the McLean Community Center with the speaker, Karenne Wood of the Monacan Tribe to speak at 10:30 a.m.