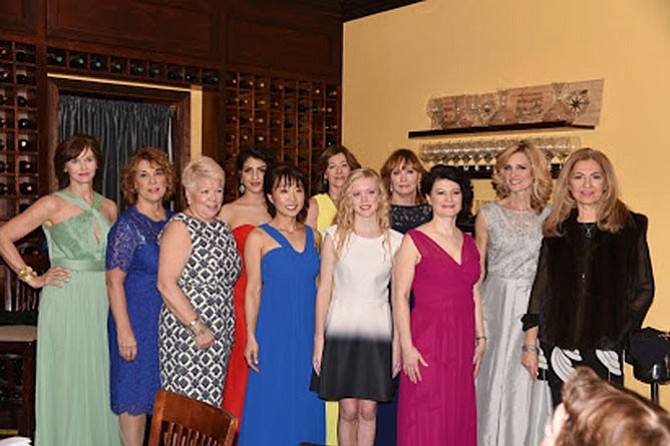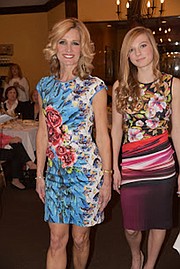 The New Dominion Women's Club (NDWC) has announced that "The 7th Annual Spring Fling Fashion Show, Luncheon and Raffle" will be held on Sunday, May 1, at noon to support local charities. This year's fun-filled event will feature the latest fashions from Bloomingdale's. For the first time, there will be both male and female community leaders who will model. It will be held at Fleming's Prime Steakhouse in Tysons Corner. The NDWC is accepting support through sponsorships, donations, raffle items, and ticket sales. To purchase tickets and find out more information, visit www.ndwc.org.
The beneficiaries are at the heart of the event. This year the NDWC will donate proceeds to SHARE, McLean/Falls Church Children's Center, McLean Project for the Arts (MPA) and Safe Community Coalition.

Community leaders serving as models include: State Sen. Barbara Favola; Del. Marcus Simon; Peggy Fox, Reporter and Anchor at WUSA9; Marcia Twomey, Executive Director of the Medical Care Children's Partnership Foundation; George Sachs, Executive Director, McLean Community Center; Christina Girardi, Director, Educational Programs at McLean Project for the Arts (MPA); Bill DuBose, Managing Director, District Financial Advisors; and Derrick Swaak, COO/Partner, TTR Sotherby's International Realty. Supervisor John Foust (D-Dranesville) will make opening remarks.
Alina LeMay, President of the NDWC said, "Our fashion show is our trademark fundraising event each year. Bloomingdale's will dazzle you and you will love seeing the latest styles. And, you'll be able to show your support for charity while having a great time."
Marcia Twomey said, "I am thrilled to have the opportunity to model again this year. The event last year was a huge success and this year will be even better. "

The fashion show committee includes: Alina LeMay, Carol Brunner, Elizabeth Bertholon, Anne Deger, Kitty Gonzalez, Jennifer Salopek, Ignacia Moreno, Mary Ann Miller, Joan Murray and Desi Woltman. Flowers are graciously donated by NDWC member Sherri Heile.
The NDWC is a civic organization, based in McLean, committed to promoting, encouraging, supporting and cultivating the civic, cultural, educational and/or environmental welfare of the community through volunteer service and/or financial contributions while providing an opportunity for fellowship among women. Members are asked to donate their time and talents whenever possible to volunteer opportunities. NDWC coordinates the Children's ArtWalk featuring artwork at MPA's festival. It showcases art from elementary age children from schools in McLean on the first Sunday in October. Members participate in Adopt-a-Highway on Westmoreland Street on McLean, and Reading is Fundamental at Falls Church/ McLean Children's Center. Members also donate time and financial support to help with the holiday party and backpack program and food pantry at SHARE, Inc. Among other things, over the past years, the NDWC has held a Spring Fashion Show, whiskey tasting evening and Arts Night Out Gallery Silent Auction at MPA. Members are also encouraged to join in other activities and social events, such as our monthly meetings on the 3rd Monday of each month, coffee mornings, and more.
Flemings Prime Steakhouse is located at 1960-A Chain Bridge Rd, McLean. Parking is available on-site at the Courtyard Marriott.