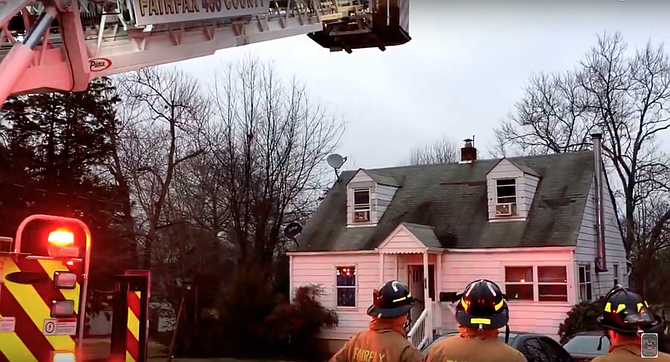 A family of six in the town of Herndon was displaced after a fire damaged their home on Friday, Jan. 20.
The four adults and two children were inside the home at the time of the fire, but there were no reported injuries because they evacuated before firefighters arrived, according to the Fairfax County Department of Fire and Rescue.
Around 4 p.m., firefighters arrived at the home on the 700 block of Van Buren Street where they saw smoke coming from the attic of the two-story home. They quickly extinguished the fire and contained it to the attic.
There were smoke alarms present in the home; however, they had no batteries. Thankfully, a passerby noticed smoke coming from the roof and alerted the occupants.
Fire Investigators determined that the fire was accidental in nature and was caused by electrical wiring. Damages have been estimated to be $68,750.
The family was provided assistance from the Red Cross.
More like this story