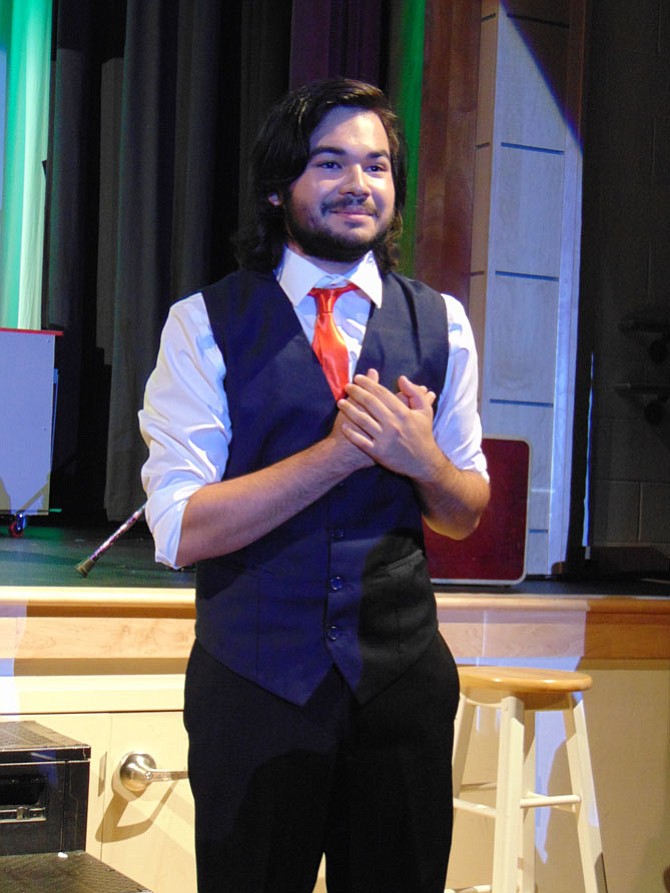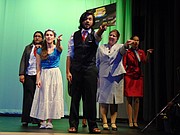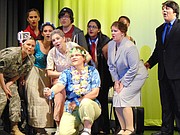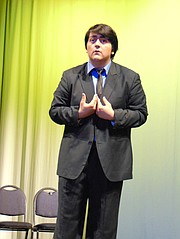 The Nativity Players Theater Ministry presented "Godspell," its first-ever production on July 20-23, 2017, at the Catholic church on Nativity Lane in Burke. After rehearsing for two months, the 11-member ensemble performed a modern take on the 1970's musical based on the parables of Jesus Christ.
In preparing for the production, Director Kimberly Siepmann said she studied the 1970's version of "Godspell," composed by Stephen Schwartz and conceived by John-Michael Tebelak, and decided to modernize it using smartphones in an airport setting.
"One of the big things that I found is that the author originally had done it as a college thesis, that what if a historical figure were to come today, how would the message be different?" she said.
She continued: "I saw the joy in the show and I said if we keep the original setting, we're going to lose one of the main themes that we really had from the very beginning that the author wanted to portray. So I said, well let's now put it in modern day as [the playwright] had done 40 years ago. And let's put this in a setting today that people will understand and that they can relate to so that they can then take the message and better apply it to their lives."
She said Nativity Catholic Church had never done anything more than a one-act before, so the sound was a challenge. "But we surrounded ourselves with people who stepped up and wanted to help so we divided and conquered so we could get through those challenges. I feel like we did a pretty good job of overcoming that," she said.
Playing the main role of Jesus was Chance Remus, who said it took a long time to get his lines down. "This is the first show I've ever been in with the lead. They emailed me and said, 'Congratulations, you're Jesus,' and I said, 'Oh my gosh.' I was terrified, but then as time went by, I got everything together. Along with the cast, they helped me out a lot, especially Kimberly, our director," he said.