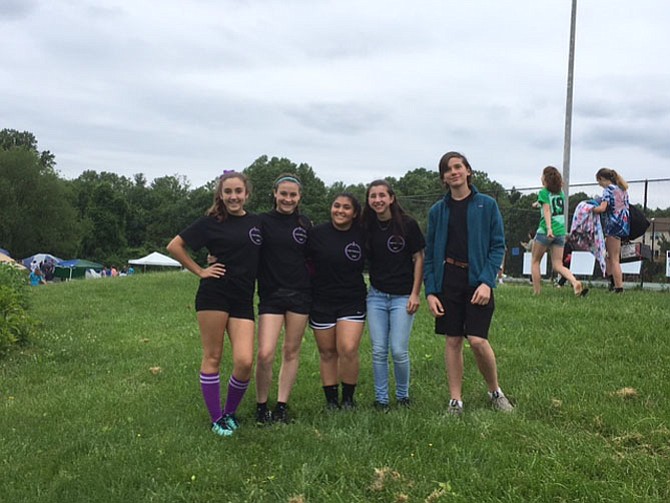 Everyone has a dream. Cooper Middle School gave a lot of those people a chance to fulfill their dream. This year, on May 20, Cooper Middle School hosted a Relay For Life Walk-a-Thon with Langley and Mclean High school to raise money for the American Cancer Society.
Relay For Life is a fundraiser in which members of a team walk around a track for 6-24 hours to support cancer research. The middle schoolers walked around for about six hours while the high schoolers were allowed to stay overnight and walk as long as they could.
"Relay For Life was great! It had lots of fun events and cool food trucks. I really enjoyed it and it was really good that they were doing this to raise money for cancer research," said William Pappas, grade 7.
Eighth grader, Audrey Wallach, had started making a Cooper Relay For Life junior team. This is the second year in a row that this fundraising event has been held at Cooper and because of Audrey it certainly won't be the last!
Hundreds of dollars were raised through Relay For Life for the American Cancer Society.
For more information about Relay For Life or giving a donation, visit RelayForLife.org.
More like this story