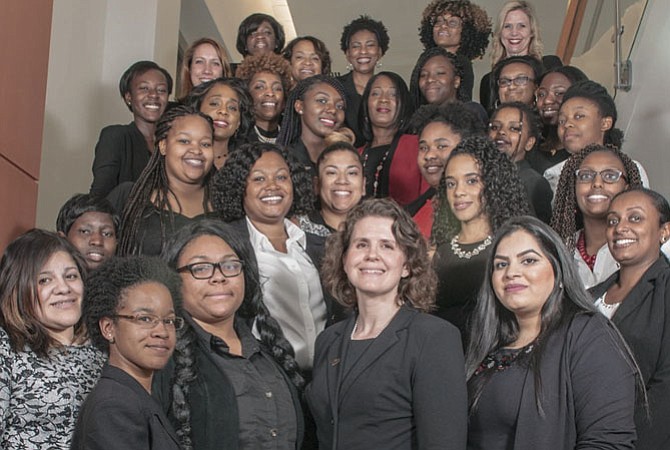 "Good mentors move mountains." — Amy Best, Ph.D., George Mason University
Tamyka Mason says that she was struggling with academics, finances and time management. She knew that she needed to make a change, but didn't have a source for guidance. Mason discovered the Women in Search of Excellence (WISE) Mentoring Program run by Northern Virginia Community College and her life began to change.
"When I joined WISE, [I] was assigned [a] mentor and learned how to speak about the challenges I was facing and the goals I had," said Mason. "[My mentor] helped me dramatically … plan for future events."
The upcoming summer months offer teens an opportunity to connect with adults other than parents who can offer guidance through mentorship programs. Finding the right mentoring match can be a life-altering experience, say experts.
"Through supportive relationships with adult mentors, teens can learn how to develop practical goals, identify resources to accomplish goals … regulate emotions, communicate effectively with others and cope better with stress," said Jerome Short, Ph.D., associate professor of psychology at George Mason University.
The Virginia Mentoring Partnership (VMP) is a source for those who are looking for a mentor or those who want to mentor others. The organization's program managers train mentoring program coordinators and mentors. Their goal is to increase the number and quality of mentoring programs in Virginia. VMP maintains a database where prospective mentors or mentees can plug in a ZIP code and find the closest mentoring program.
"We provide support across the State of Virginia to help align program practices that research shows make high quality mentorship programs," said Betsy Bilharz, Virginia Mentoring Partnership. "We recruit, screen and match mentors with young people using that set of standards."
Recognizing that a mentoring relationship is not usually a relationship of equals is an important aspect of mentorships, says Amy L. Best, Ph.D., professor and chair, Department of Sociology and Anthropology at George Mason University. "There are really two types of mentors: those who provide guidance and willingly share knowledge they have accrued from their experience in the field," she said. "The second type are those who facilitate opportunity, vouching for someone or helping the person with points of contact in their area of interest. Both are important."
THE MENTORING RELATIONSHIP develops best when mentors listen to a young person's concerns and expectations [and] empathize and tailor support and skill building around the teen's needs and with their input, says Short. "The relationship should benefit both the mentor and the teen through expressions of gratitude, a sense of accomplishment, and expectations for future support and success."
Effective mentors are as interested as they are interesting and are forthcoming with accounts of their own struggles and the strategies they used to overcome them, says Best. "The best mentors listen first and then lead. It's not a one size fits all relationship," she said. "The best mentors are concrete in their guidance and work with attainable and flexible goals. [They] don't play favorites, but work to create an ethos of fairness and mutual respect."
Tykesha R. Myrick works as a financial aid manager at Northern Virginia Community College (NOVA) and is the founder of the WISE program on campus. The program, which targets minority women, pairs students with adult professionals who offer guidance to the students, many of whom are the first in their families to attend college. "The relationships go beyond academic accomplishments and are life changing and life lasting," said Myrick. "The goal is to provide a holistic environment for these young women."
Mentorship programs such as WISE work best when those being mentored are receptive. "The [best] mentees [respect] the mentor's gift of time [and] recognize the importance of learning by listening and ask thoughtful questions, and they are open and responsive to guidance," said Best. "It is equally important to invest not simply in the best and brightest, but those with the smallest glimmer of promise. Good mentors move mountains."