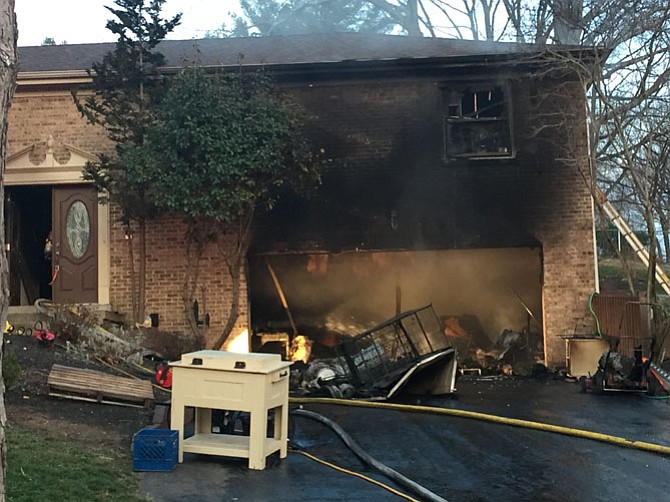 A 5-year-old child is dead after a fire Feb. 21 in the 8100 block of Arcade Street in Lorton; the cause of the fire was the child playing with a lighter in the garage, Fairfax County Fire & Rescue said.
Firefighters responded to reports of a brush fire at that location around 5:08 p.m. The fire was upgraded to a house fire while they were on their way to the scene.
FCFR said two adults had evacuated the single-family home and told them the child was still in the garage.
Though firefighters were able to extinguish the fire quickly, the child was pronounced dead at the scene.
A retired Fairfax County Battalion Chief and an off-duty Fairfax County Fire Lieutenant, both neighbors of the residence, tried unsuccessfully to save the child and put out the fire themselves before rescue units arrived.
A joint, standard investigation was conducted by the Fire Marshall's Office and the Fairfax County Police Department Criminal Investigations Bureau. Because the fire was determined to be accidental, caused by the inappropriate use of a lighter by the child, Fire and Rescue spokesperson Ashley Hildebrandt said the investigation is considered closed.
Another recent fire in Annandale was determined to have been started accidentally by a 6-year-old playing with matches in their bedroom.
Hildebrandt said that while the two incidents don't constitute a trend, the department is increasing its safety messaging.
The Annandale release publicizes an educational program for known juvenile fire-starters. More information is available by calling 703-246-3801.