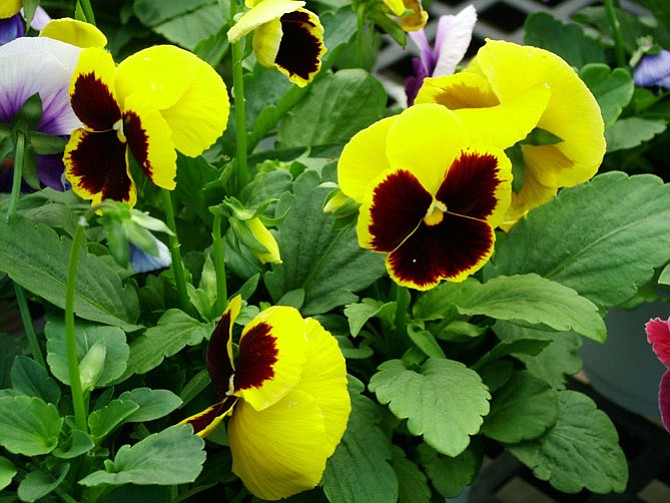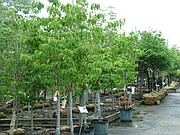 "Pansies just love spring weather. The color is phenomenal on pansies. They make a lot of people happy." — Misty Kuceris, horticulturalist, Burke Nursery & Garden Centre
One of the most anticipated sights of spring is a garden in bloom. While the project of tackling a yard or garden after a dormant winter can seem daunting, horticulturalist Misty Kuceris of Burke Nursery & Garden Centre says an organized plan will make the task manageable.
"First walk around your yard and look at what's happened over the winter months," she said. "Look at your trees and shrubs. Do they need pruning before things really start growing?"
Flower and garden beds should be surveyed as well, says Kuceris. "If you didn't clean out the flower beds and vegetable beds at the end of fall, you need to do that," she said. "Take a look at whether you need to add more compost to make the soil better."
Even after flowerbeds are clean, David Watkins, general manager of Merrifield Garden Center says that homeowners should wait before planting warm season flowers like impatiens and begonias. "You want to hold off until the last frost is gone, he said. "Some nurseries however have tulips and daffodils that are already potted. Those can be planted now. There is also a Lenten Rose which blooms from February until June and you can add color to your yard that way."
Kuceris also suggests reestablishing the weathered edging of a garden bed and adding new mulch when necessary. "The other thing that is good to do every two years is a soil test," she said. "Find out the pH is of your lawn and garden." Soil pH is a measure of the acidity and alkalinity in soils.
One source that Kuceris recommends is the Virginia Tech Soil Testing Laboratory. Researchers analyze soil samples submitted by the public and perform tests to evaluate the soil's nutrient potential. The tests also help researchers determine the most beneficial application rates of fertilizer and lime for optimum plant growth.
After the garden is tidy and the soil is prepared, vegetables can be planted. "If you have a vegetable garden, March is the best time to plant potatoes, scallions, onions, asparagus, lettuce, kale, cauliflower, broccoli, and even horseradish because those plants love spring," said Kuceris. "We call them cool season plants."

If weeds are an issue, you can apply a weed and crabgrass preventer and fertilizer," says Kuceris. "For a natural alternative, you can use corn gluten meal as a natural weed suppressant and fertilizer for grass lawns."
"With anything you plant now, the roots are going to start growing and you'll have a much better established plant by summer," added Watkins.
Most trees or shrubs can also be planted now, says Watkins. "Now is a great time to mulch and fertilize your trees, shrubs and lawn," he said. "That alone makes it look a lot better, even without planting."