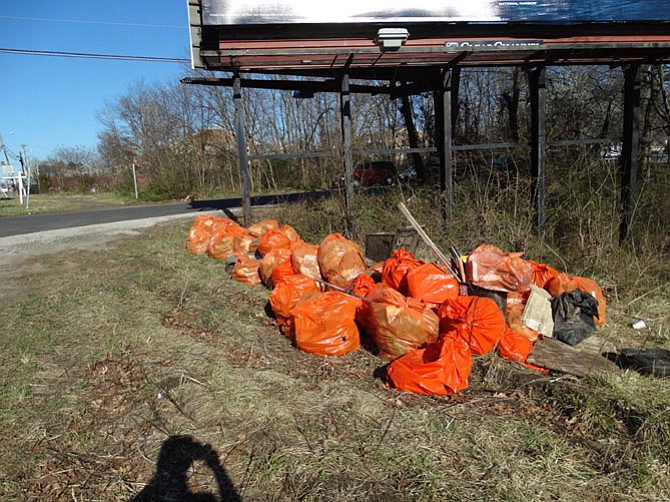 Mount Vernon — Since 1988, Boy Scout troops have cleaned the Hunting Creek area east of the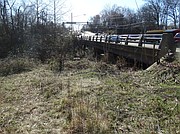 bridge beside where Mount Vernon Highway enters Route 1 on the first Saturday in March.

On Saturday, March 4, 19 members of Boy Scout Troop 993 pulled more than 60 bags of trash as well as tires, hubcapsxd , a shopping cart and a 12-inch circular saw blade from a 250-yard stretch of the creek.
Christa Cook, long time Mount Vernon environmental activist, pointed out that "all this material is illegal in the tributary."

Little Hunting Creek runs into the Potomac River which runs into the Chesapeake Bay.
Led by Scout Master Larry Zaragoza, Troop 993 meets at Wesley United Methodist Church on Richmond Highway.
On April 8, larger areas of Little Hunting Creek will be part of the Potomac Watershed Cleanup sponsored by the Alice Ferguson Foundation. For more information see friendsoflittlehuntingcreek.org.