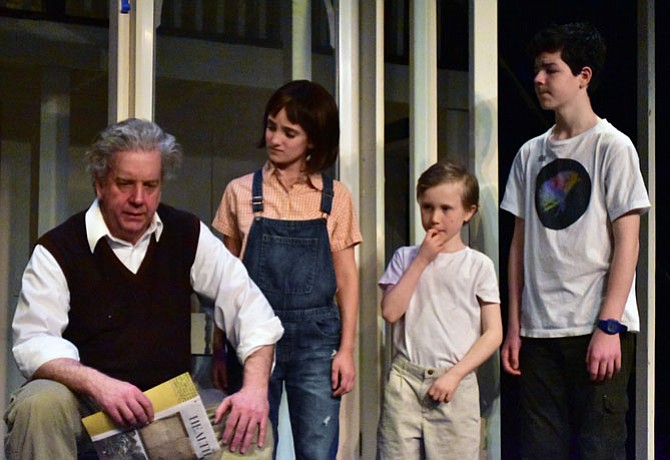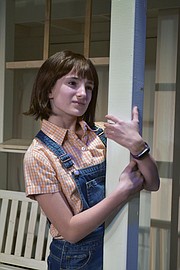 Where and When
Providence Players present "To Kill a Mockingbird" at James Lee Community Center Theater, 2855 Annandale Road, Falls Church, Virginia 22042. Performances: March 24-April 8, 2017. Thursday, Friday, and Saturday at 7:30 p.m., Sunday matinees 2 p.m. March 26 & April 2. Tickets: $17-$20. Call: 703-425-6782 or visit www.providencepla...
A revered classic for five decades, the Pulitzer Prize winning book by Harper Lee, "To Kill a Mockingbird" will come to full life on stage from the Providence Players. Director Beth Whitehead described "To Kill a Mockingbird" as taking place in Alabama during the Great Depression, "a hungry hurting time in America."
Told through the eyes of young girl named Scout, the story follows a black man "on trial for a crime he did not commit and the heroic efforts of lawyer Atticus Finch to defend Tom Robinson in a town that mostly see just black and white and the divide between them."
In an interview Whitehead made clear that "To Kill A Mockingbird" is not only "a powerful story about a town seeking a hero, but also about family, hope, truth and compassion. It is a love story of Scout, her dad Atticus Finch, her brother and her search for her place in the world. It is a story that reminds us of how important integrity is in each of our lives."
The Providence Players production has a cast of 27 including 16 area actors making their Providence Players debut. Nearly 90 actors from throughout the Virginia, Maryland and D.C. area auditioned for roles.
In the role of Scout is 12-year-old Sophia Manicone of Vienna. Describing her character, Manicone said Scout "learned that one should not be quick to judge others, and to have courage to try to stand up for what is right."
Scout's older brother Jem is played by 14-year-old Brenden Dure of Vienna. For Dure, his character must come to face a loss of innocence as "he is awakened to injustice."
The accused Tom Robinson, is played by Philip Kershaw. For Kershaw, "the play is about a community and what can happen to marginalized groups in precarious conditions. Those who live on the fringes, automatically presumed guilty by the larger community."
Atticus Finch is played by Robert Heinly a veteran performer throughout Northern Virginia. "Heinly has an earthy gentle quality that came out immediately in the auditions. He can look at other actors and connect with them; so important to this role," said Whitehead.
Many may remember reading "To Kill A Mockingbird" or seeing the movie, but inviting audiences to the Providence Players production, Kershaw said "please come to our production to re-experience and enjoy it in a different way."