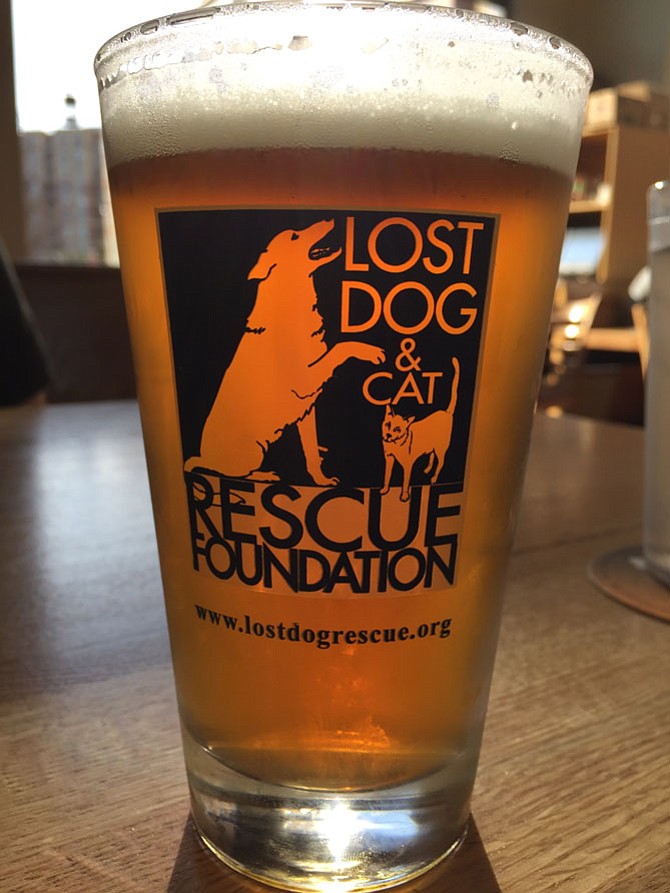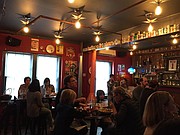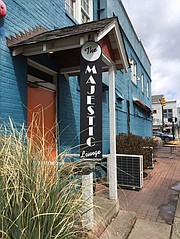 Sure, you could stick with the same favorite brews all year long — but where's the fun in that? As the weather changes, so do local restaurants' beer menus. Here's what made the cut.
Lost Dog Café, 808 N. Henry St.
Don't get too comfortable with Lost Dog's beer list at any given time — the pizzeria and sandwich purveyor tends to keep the menu lively with tap takeovers and frequent substitutions depending on what's in season and what looks fun. The taps are numerous — sporting nearly two dozen varieties on draft at any give time — and visitors are sure to find something that piques their interest.
As with many other bars and restaurants of late, Lost Dog breaks out its menu in specific varieties — fruity, hoppy, dark, and the like. And one of the café's current best selections sits squarely in the fruity arena — though a cider it's not. The Mandarin Nectar from Alpine Beer Company screams spring — from the sweet notes stemming from orange blossom honey and orange zest to spiciness of coriander, this brew is worthy of a sip (or a second order).
The Majestic and No. 9 Lounge, 2000 Mount Vernon Ave.
Adjacent to its sister restaurant, Evening Star Café, the Majestic and upstairs No. 9 Lounge are always available for a weekend, happy-hour, or late-night beer. (Don't confuse this Majestic with the Majestic restaurant on King Street — they're not related.) Cozy and comfortable for catching a March Madness game on the bar TVs or catching up with friends at a table, both the upstairs and downstairs bars are the perfect place to try a new brew.
On tap right now, among many other options: Manatees at the Power Plant, a beer brewed in partnership between D.C.'s 3 Stars Brewing and Miami's J. Wakefield Brewing. It's labeled as a Berliner Weisse, but don't expect this to be a light-and-airy beverage. Instead, it's essentially a sour beer, thanks in large part to the ugli fruit it's brewed with. But don't let that put you off — rather, it should pull you in.
Rustico, 827 Slaters Lane
Long considered a go-to spot for quality craft beer, diners will always find something new and exciting to try at Rustico, which bridges the neighborhoods of Old Town and Del Ray quite nicely. When the weather's nice, sit outside the restaurant and watch the world go by; when it's still too cool, the popular indoor bar will meet your needs very well.
If you're looking for a mild, easy-to-drink beer that still carries a great deal of character, you could do much worse than the Bare Bones Kolsch from D.C.'s Hellbender Brewing. Hoppy and slightly bitter, the Bare Bones will help you toast spring in style without overpowering your taste buds.
Hope Nelson owns and operates the Kitchen Recessionista blog, located at www.kitchenrecessionista.com. Email her any time at hope@kitchenrecessionista.com.