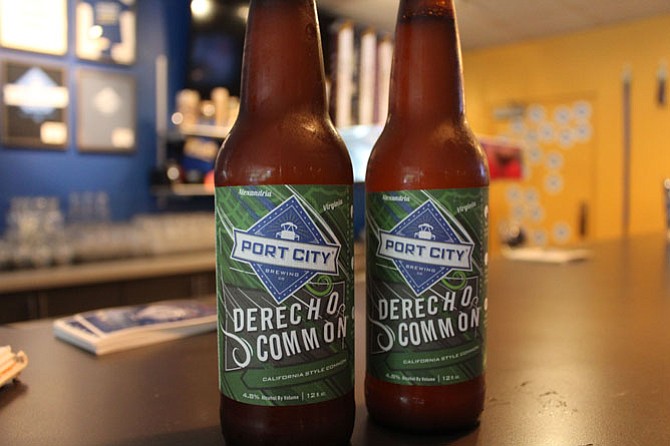 Summertime is the perfect time to sit down, kick back, and open a beer in the back yard or at your favorite watering hole. Here are some of the season's best beverages and where you should enjoy them.
Cigar City Maduro, The Front Porch, 2006 Mount Vernon Ave.
When the weather turns hot, there's always an Adirondack chair or picnic table at The Front Porch to cool things down. Take a look at the chalkboard for the beers of the day and it's easy to get stymied. Fruity, hoppy, light, sour: What to do?
When you're in the throes of a beer dilemma, you could do worse than the Maduro brown ale from Tampa's Cigar City brewing. Roasty but not overwhelming, Maduro is a full-bodied beer that also doesn't limit itself to one tasting. Rich but easy to drink, it's a brew that you'll want to come back to time and again – sometimes in one sitting, sometimes every week.
Commonwealth Wapatoolie, Rustico, 827 Slaters Lane
Let's get one thing out of the way: Regardless of the taste, it's fun to order Commonwealth Brewing's Wapatoolie. Thankfully for all, the beer is as easy to drink as it is fun to say.
The Virginia Beach-based brewery's version of an American IPA pours a little lighter in color than you might expect, but don't be fooled; the hops are readily apparent, accompanied by a fruity finish that isn't overwhelming with sweetness but ever-present. Order a tasting sample at Rustico if you wish, but know you'll be coming back for a full pint soon enough; may as well save yourself the trouble and pick it up on the first go-round.
Stone Enjoy By 07.04.17 IPA, Lost Dog Café, 808 N. Henry St.
Whereas many beers taste even better when aged, Stone Brewing takes a different tack. Indeed, the expiration dates on their unfiltered IPAs aren't to be trifled with. This is a beer that wants to make hay while the sun shines, because life is short, and aged beers take too long to mature.
This addition to Stone's "Enjoy By" series is intensely hoppy, which can be off-putting to those anti-hoppers around but is eminently enjoyable to those who appreciate a rich, tangy depth with their drink. Pick it up on draft at Lost Dog Café – but hurry.
Derecho Common, Port City Brewing, 3950 Wheeler Ave.
The local brewery's homage to the city's 2012 intense summer storm returns at the end of June, on tap and in bottles for a fifth season. Mild and light, but definitely not simple, it became a seasonal classic soon upon its debut after the infamous derecho caused a five-day power outage at Port City Brewing, bringing to light a wonderful example of a California common.
Celebrate Derecho's launch on June 29 at El Chucho in D.C.; the Mexican restaurant, too, is celebrating a five-year anniversary this summer, and the brewery and eatery have joined forces for a dual party. After June 29, expect to see Derecho on tap around town (and at Port City), as well as bottled for your backyard enjoyment.
Hope Nelson owns and operates the Kitchen Recessionista blog, located at www.kitchenrecessionista.com. Email her any time at hope@kitchenrecessionista.com.