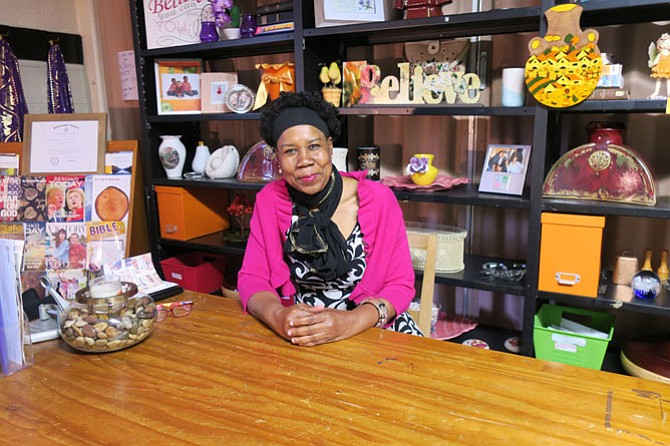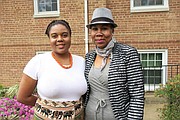 For working parents, finding reliable care for young children is a struggle. In an area like Arlington, the high cost of living keeps most parents working, forcing them to make the decision of who will care for their children during the workday.
Greenbrier Baptist Church (GBC) ministry leader Paulette Ellison has created a new childcare service which focuses on providing area families with dedicated nannies who share their goals and values.
Ellison founded Christian Child Care Agency (CCCA) two years ago. A native of Jamaica and a veteran nanny herself, Ellison felt called to provide for her community by mentoring other childcare providers and matching them with suitable families.
"When I came to this country [in 1994], my first job was as a nanny," Ellison said. "I found that I was a natural at it. After my last nannying job in 2013, I wanted to turn all of my experience into a business."
At the time, Ellison had also just begun her ministry at Greenbrier, which is called GBC@TheTable. Through her ministry she began to feel more and more connected to the community and called to serve.
"The premise of @TheTable is relationships, building deeper relationships," said the Rev. Pamela Chisholm, the head pastor at GBC. "If you invite me to the table to sit down with you and eat, that means that you want to know me better."
The ministry meets on the first Saturday of every other month to eat lunch together and discuss both spiritual matters and daily life.
"The ministry is more casual and informal," Ellison said. "We really get to know the neighbors. When we spend time together, we really get to know more about the person."
Ellison added that at her ministry, attendees can expect to learn something new and expand their horizons.
"I invite guests speakers and sometimes we have musical guests coming in," Ellison said. "Our congregation is very diverse, so every time we meet we do a different cuisine, from soul food to Vietnamese and Korean. People can broaden their palate in more than one way."
Despite her new role as a leader in her parish, Ellison was nervous about the transition to owning a business. As a devout Christian, she sought spiritual guidance and also found support from her family and church community.
"We had great confidence in Paulette, having seen her take on more responsibilities around the church and lead her ministry," said Leslie Chisholm, the head pastor's husband. "When she came to us with her plan for the child care service, she really had her ducks in a row."
The church has supported Ellison by giving her an office space in the parish. Leslie Chisholm has also helped Ellison with her accounting needs.
Ellison's family was similarly ready to support her endeavor. Her daughter Janeil Ellison, who has a background in journalism and communications, has helped her with her website and social media accounts and her sister Hadiyah McDowell has taken on a large part of the administrative work.
Even with that support, being a small business owner has been a surprising challenge for Ellison.
"If I was just doing it for myself, I don't know if I could have kept going," Ellison said. "It's for my church and my community, so that gives me the strength to persevere."
While there are plenty of childcare providers in the area, Ellison feels that many of them do not truly meet the needs of either the parents or the providers.
"There are many wonderful daycare services around here and some parents might not have any other choice, but you don't have that one-on-one, that focus on your child's needs," Ellison said.
On the other hand, Ellison believes that many nannying agencies don't take the time to place the right nannies with the right families. In addition to making sure that all of its nannies are highly qualified, CCCA aims to make sure that nannies share the values of their host families.
"Her process is to really get to know every nanny that comes in through a detailed interview," said Janeil Ellison. "She can then determine which nanny will fit a given family."
Ellison added that during the interview process she really tries to understand the nanny holistically in order to determine their abilities and values. Similarly, she will spend just as much time to get to know the family.
"Nannies become a part of the family once they are in the home," Ellison said. "When a family reaches out to me, I take the time to understand their needs. If necessary, I will do an in-home visit and meet with the children."
Ellison added that she will be there to follow-up with families and nannies whenever they need support. She also believes that through her leadership, young and inexperienced nannies can develop into highly capable caretakers.
Despite it's name, CCCA is not just for Christian nannies and Christian families.
"CCCA is all-inclusive," Ellison said. "Our logo is the rainbow. Our nannies could be Christian or Muslim [or any faith], as long as they love children sincerely and are honest."
Ultimately, Ellison wants young or inexperienced nannies to find as much success and joy in the work as she did in her nearly 20 years as a nanny. She also wants her nannies to feel empowered to be positive influences in the lives of those young people they care for.
"The reason I was a successful nanny was a combination of honesty and tough love," Ellison said. "You can be goofy and have fun, but you also have to establish the line that can never be crossed. That consistency creates trust."
Ellison believes that a nanny should be more than just a placeholder for an absent parent, but a valued member of a household who has the ability to be a positive influence.
"[My mom] always found a way to help the children grow as a person," Janeil Ellison said. "Even after they grow up and become successful adults, they always remember 'Ms. P.'"
For more information, visit christianchildcareagency.com