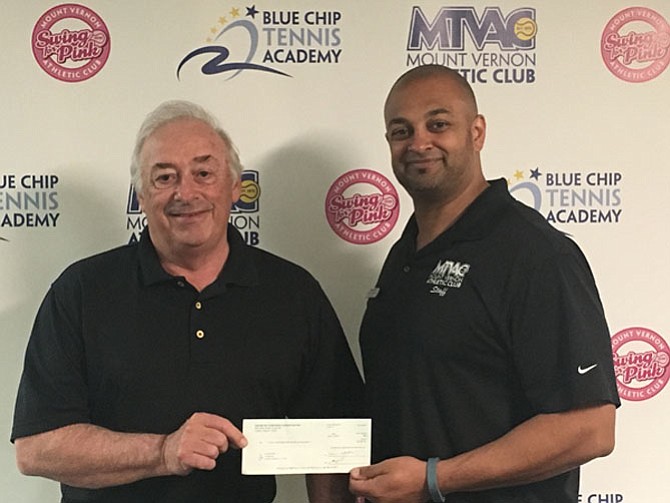 Van Metre Companies, parent company of Mount Vernon Athletic Club (MTVAC), has awarded $5,000 to Alice's Kids (www.aliceskids.org), a local non-profit organization that provides short-term financial assistance to children with an immediate need.

Founder of the organization and MTVAC member Ron Fitzsimmons discussed his organization with General Manager Dimitris Kollaros, who recognized an opportunity for both the club and parent company, Van Metre to get involved in fundraising efforts. A last minute March Madness Bracket Challenge for Charity was organized and raised $350s to help raise funds at the club level and the request at the corporate level was made to augment the funds from the charitable arm of the Van Metre organization.
Relying on referrals from school staff, charitable organizations, government social workers and churches, Alice's Kids pays for inexpensive items that prove to be valuable to a child in need. Recent gifts include camp registration, baseball gloves, prom tickets, senior dues, glasses and other items that help a child feel just a little bit more "normal" among their peers. The goal is to enhance the self-esteem of children in need so they will then do better in school and ultimately be more successful.