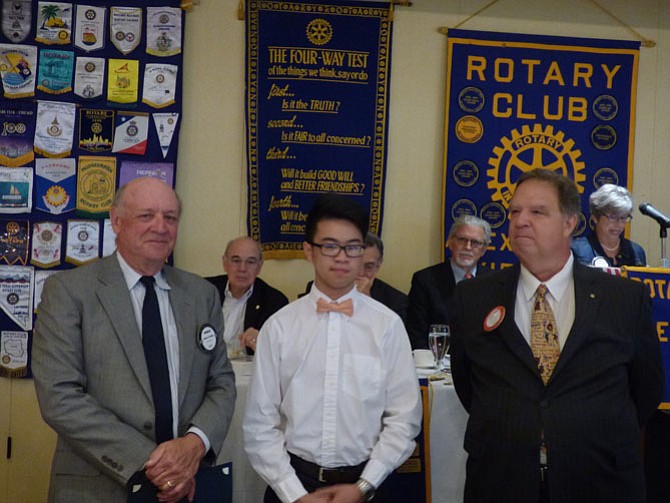 Vincent Mai, a senior at Edison High School Academy, was awarded a scholarship by the Rotary Club of Alexandria for his outstanding achievements in the Advanced Network Administration program.
The award was presented to Mai at the organization's May 23 meeting at Belle Haven Country Club. The scholarship recognizes a graduate of Edison High School Academy as part of the Rotary Club's commitment to support career development and workforce needs in the local business community.
Mai, who is captain of the school's varsity tennis team, had the highest GPA in the Network Administration program. He will attend Virginia Tech in the fall.