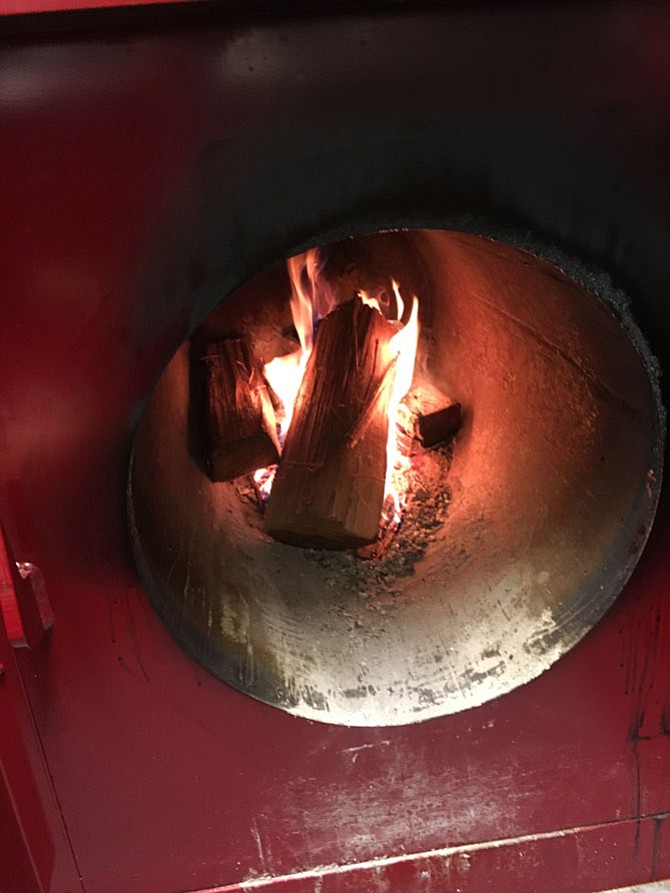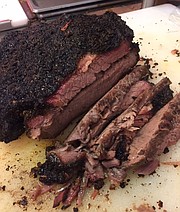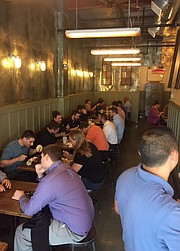 After waiting 14 years, owner Chef Chris Janowski just opened his second Willard's restaurant in Reston. His North Carolina vinegar pork BBQ with coleslaw has been a cult favorite of anyone who lived or traveled to North Carolina. The taste of obtusely marrying cold, wet coleslaw with piping hot vinegar pork BBQ piled high and comingled within a massive bun is a singularly gastronomic delight.

Janowski became enthralled with North Carolina BBQ while living in Chapel Hill and when he moved to Boston, his mission was to duplicate it there. Already a UVA grad, he attained a degree from the Cambridge School of Culinary Arts in 1994 and perfected his meat firing skills with his brother at their two Boston area Blue Ribbon BBQ restaurants. Yet with family here in Fairfax, Janowski moved back to Vienna and in 2003 opened Willard's BBQ on Willard Road in Chantilly. That location just doubled its capacity in 2016 by taking over the space next door.

Willard's jewel is their custom hand built "Oyler" hickory wood BBQ pit which slow cooks 800 pounds of pork overnight-8 p.m. to 7 a.m. By day it roasts chicken, turkey, ribs and beef producing Willard's exceptional meat choices. Janowski travels the U.S. to perfect his regional recipes as Willard's serves authentic St. Louis ribs, Kansas City burnt ends and Texas style brisket & "hot guts" sausage. He also offers spicy Jamaican jerk chicken. Chef Janowski's pies-pecan, sweet potato, key lime, and peanut butter are all made from scratch along with his fruit cobblers – peach, sour cherry (his fav) and blueberry. All his sides, except for green beans, are made fresh in-store.
Here's a Willard's secret eating tip: Order the N.C. pulled pork sandwich with two sides of coleslaw. Cut the sandwich in two and put one half back into the paper wrapper to keep it warm. Open the bun and put one entire side of slaw on it-eat that and repeat with the remaining half bun. You then will be in the exclusive club of people who have fully experienced cold, wet coleslaw commingled with piping hot vinegar pork BBQ. Lucky you.

Steven Welty ate and loved N.C. vinegar BBQ & slaw while he studied at Wake Forest University in the late 1970s. (He couldn't experience it locally for 25 years until he tasted Willard's version.) Welty is the President of Green Clean Air in Reston where he has lived for 25 years.