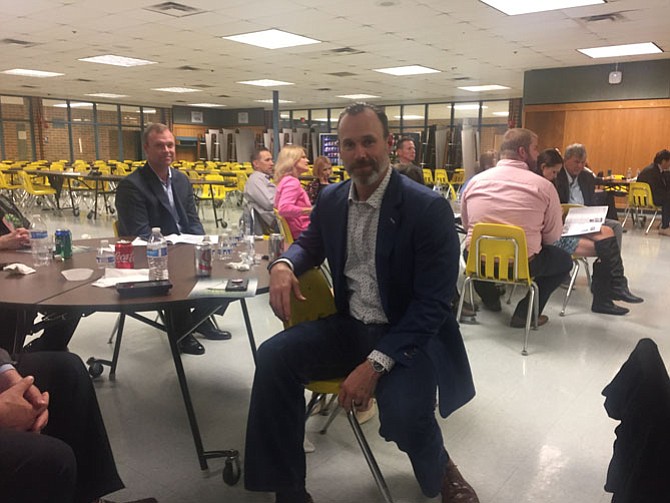 The names of All-Met and All-State athletes that have graduated from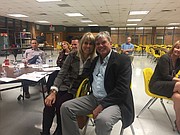 Robinson Secondary High School is a long list. This Saturday more names were added to this hall of fame including Mike Imoh, David VanDyke, Julie Brown, Mike Hammer, Winston Streeter, Justin Fitzgerald, Tom Reed and Coach Tom Peterson as well as 1977 Girls Basketball team. This strong-knit community is based around sports, yet it has forged life-long friends in teammates and coaches.
Tom Reed, who was inducted as a pitcher from the class '81, was able to play with his friend and teammate Craig Shuler for over 38 years. Starting from Robinson and then on to the University of North Carolina and even into semi-professional baseball the two played together. All told, these two have been friends and teammates for over 38 years since Robinson High School Baseball.
Julie Brown of Washington was inducted into Robinsons Hall of fame for both basketball and soccer. She used to practice basketball some 6-8 hours every day. This type of diligence would later serve her well after she left Robinson and went on to become a best-selling Amazon author as well as a "Top twenty most influential businesswomen in Washington for 2016."
Many of the players said how much they appreciated certain coaches and mentors while playing at Robinson. Mike Imoh, who left Robinsons as the all-time touchdown record holder at 72 and the Virginia AAA state player of the year for 2001, said Coach Mark Bendorf really impacted his life and helped mold him into the person he is today.
Imoh said, "Coach Bendorf always knew how to motivate each different individual. Without you being able to let me be the person I wanted to be, the running back I wanted to be, the teammate I wanted to be, this wouldn't have been possible."
David VanDyke who was touted as one of the best high school tackles at Robinson would sustain several injuries that would eventually set back his football career. Yet despite these injuries Vandyke said they led him to his true career path of a master's degree in Kinesiology. This degree would help him start some of the finest strength and conditioning programs at Robinson High School, Rutgers University, La Salle University and Philadelphia Eagles.
Throughout the night memories were shared and brisket was enjoyed, yet all of the players and coaches looked back on their time at Robinson Secondary with fondness and happiness.