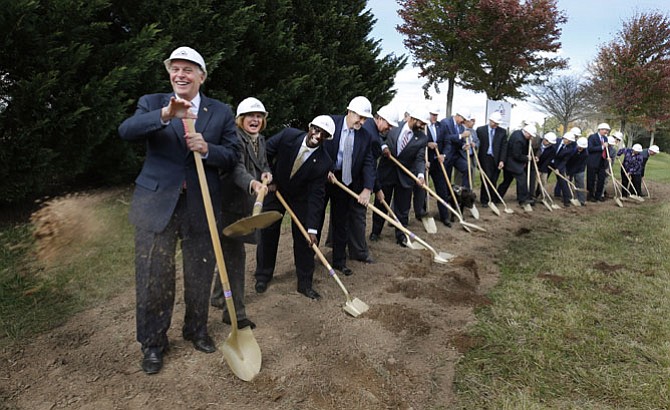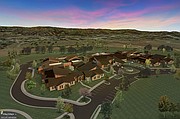 Gov. Terry McAuliffe broke ground on the new Puller Veterans Care Center in Fauquier County on Oct. 26. The 128-bed long-term care and rehabilitation facility will be built on 30 acres located on the former Vint Hill Farms Station, which previously served as a U.S. Army and National Security Agency facility.
The new facility is named in honor of General Lewis Burwell "Chesty" Puller, Lieutenant Lewis B. Puller, Jr., and his wife, former state Sen. Linda "Toddy" Puller for their legacy of service to the United States and the Commonwealth of Virginia.
A native of West Point, Virginia, General Lewis Burwell "Chesty" Puller served with distinction in Central America, World War II, and Korea before retiring in 1955. He is one of only two persons to receive five Navy Crosses and one of the most decorated U.S. Marines in history. He died in 1971.
Lt. Lewis B. Puller, Jr. served in Vietnam in 1968 where he was severely wounded leading his platoon, losing his right leg at the hip, left leg below the knee, left hand and several fingers of his right hand. He was awarded the Purple Heart and other military honors. He graduated from the College of William & Mary's Marshall-Wythe School of Law. He died in 1994 shortly after receiving the Pulitzer Prize for his autobiography. The Lewis B. Puller, Jr. Veterans Benefits Clinic at the College of William & Mary is named in his honor.
Lt. Puller met his wife, Linda Todd or "Toddy," when she was a schoolteacher in Woodbridge, Va. In 1991, she was elected to the Virginia House of Delegates and in 1999 won a seat in the Virginia State Senate. She retired from public service in 2015. During her nearly 15 years serving in the General Assembly, representing the Mount Vernon area, she was an advocate for Virginia's active military, veterans and their families.
When completed in 2020, the Puller Veterans Care Center will be one of four veterans care centers in Virginia. See www.dvs.virginia.gov.