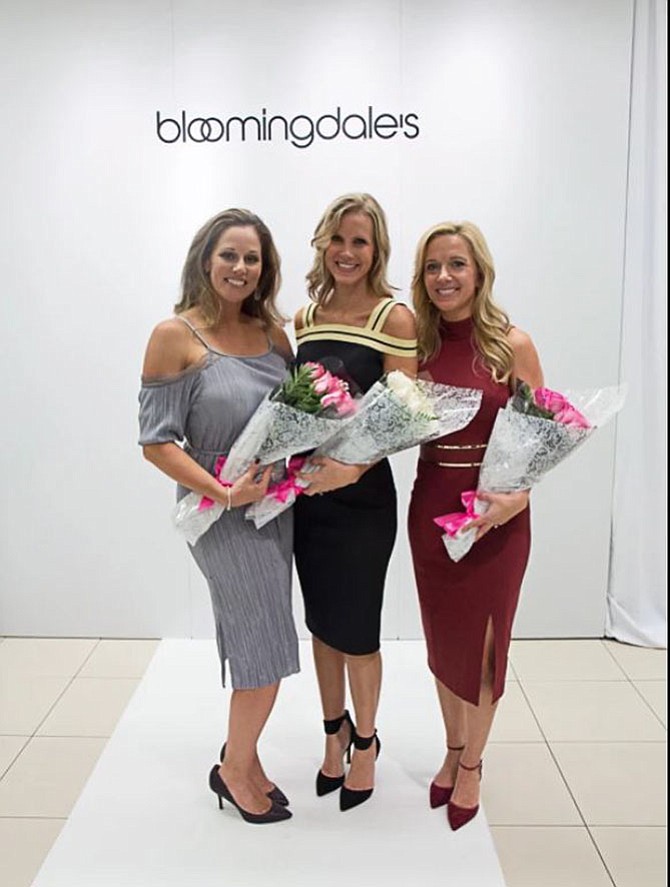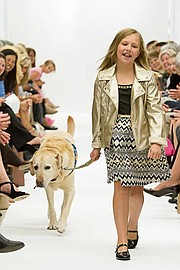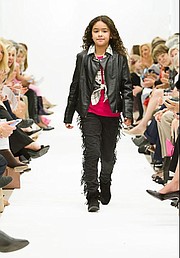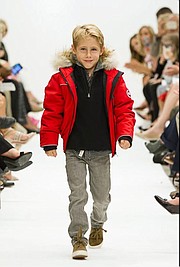 Getting Help
To report child abuse, SafeSpot recommends calling the Fairfax County Child Protective Services Hotline at 703-324-7400. With a referral from CPS or law enforcement, SafeSpot can provide the following services:
trauma-focused cognitive behavioral therapy;
video recorded forensic interviews of children;
expert court testimony; and
training to community professionals on abuse and neglect indicators.
"I really, truly believe that kids are our most precious resource and we have to protect them, and that's everybody's job," said Bootsie Humenansky, founding member of the Board of Directors of the SafeSpot Child Advocacy Center, which provides intervention, investigation, prosecution and treatment of sexual abuse and severe physical abuse of children in Fairfax County.
SafeSpot's Fifth Annual "Passion For Fashion" Show will hit the runway on Sunday, Oct. 15, at 9:30 a.m. in Bloomingdale's at the Tysons Corner Center mall in McLean, and Humenansky wants everyone in the community to be involved.
"It doesn't matter who you are, [abuse] is there," Humenansky said about the center receiving cases in even the most affluent neighborhoods in the county. "We try to help people understand what it is, that it exists and that they can do something about it."
The purpose of the fashion show is to raise awareness of child abuse in the community and to raise funds for SafeSpot's services.
The event will begin with champagne, a light brunch, a raffle and a silent auction before the main event: A fashion show featuring adult and child models — professional and from the community — wearing Bloomingdale's merchandise. Melissa Mollet of NBC4 will emcee the show for the second year.
The event will end with a shopping event in which the store will contribute 10 percent of sales from associated merchandise to the center. The store will also give more shoppers time to shop in support of SafeSpot by extending the 10 percent contribution of associated merchandise sales for the entire week. Sponsorships are also available from $250 to $15,000 on SafeSpot's website: www.safespotpassionforfashion.com.
The fashion show is an example of friends and neighbors coming together to help their community.
The volunteers coordinating the event are Marge Odeen of McLean, who is chairman of the event, and Annette Kerlin of Great Falls, Kara Hourihan of McLean, Jill Feeko of Vienna and Jane Pennewell of McLean, who are all co-chairing the event.
Odeen and Kerlin are also members of the SafeSpot Board of Directors.
"This is really being done by families of Fairfax County for kids and families of Fairfax County," said Odeen. "Almost all of the donations are either from very small local businesses or from individuals. This is really a family event."
Many of the models participating in the show are mother-daughter combinations.
"In fact, there's even one that's a mother-daughter-granddaughter combination … this is really kind of neat," Odeen said.
The physical and sexual abuse cases the center handles have all been reported to law enforcement in Fairfax County, according to Odeen. The staff and board make sure the center is calm and welcoming for the families that visit the center seeking help.
"The little center, which is such a child-friendly environment, rather than in the police department, or at the hospital, or in the back seat of a police car, or in the principal's office at school," Odeen said. "It's nice to have a warm and caring place for these kids at a tough time."
The center is also equipped with a certified facility dog trained by Canine Companions for Independence, who comforts and provides companionship to children who visit.
"This dog actually even goes to court with the kids if they think it'll be a soothing thing for them," Odeen said.
The funds from the fashion show last year helped fund a new family advocate position for the center.
"This year, we desperately need another therapist because we give free therapy to the kids and families as needed," Odeen said. "The whole service deal is a free situation to the people."
While each state has its own definitions of child abuse and neglect, the federal Child Abuse Prevention and Treatment Act defines child abuse and neglect as, at a minimum: Any recent act or failure to act on the part of a parent or caretaker which results in death, serious physical or emotional harm, sexual abuse or exploitation; or an act or failure to act, which presents an imminent risk of serious harm.
Most states recognize four major types of maltreatment: neglect, physical abuse, psychological maltreatment and sexual abuse. Although any of the forms of child maltreatment may be found separately, they can occur in combination.
Nationwide, there were 683,000 victims of child abuse and neglect reported to child protective services in 2015, an increase of 3.8 percent since 2011, according to the U.S. Department of Health and Human Services Administration for Children and Families "Child Maltreatment 2015" report, which was published in January 2017. Three-quarters, 75.3 percent, of victims were neglected; 17.2 percent were physically abused; and 8.4 percent were sexually abused, according to the report.
The Fairfax County Child Protective Services receives an annual average of 2,400 validated reports of child abuse, according to Humenansky.
Child victims often know the people who perpetrate the abuse.
In Virginia, there were 5,014 adults identified as perpetrators of reported child abuse committed in 2015, who were labeled with these relationships to their victims: 3,649 parents; 126 child daycare providers; 15 foster parents; 14 legal guardians; 250 other; 63 other professionals; 401 other relatives; 7 group home and residential facility staff members; 165 unmarried partners of parents; 125 unknown; and 199 individuals with multiple relationships to the victim, according to the report.
"I can talk about [SafeSpot], I can raise money for it; I can no more do the hands-on work than fly," Odeen said. "I would just be a wreck. You can't believe where you live this would ever be a problem. Uncovering this and making people aware is something that we also do."
Located in Fairfax, the SafeSpot Child Advocacy Center is a public-private partnership with Fairfax County law enforcement, child protective services, the Commonwealth Attorney's Office, Inova Fairfax Hospital and the Fairfax-Falls Church Community Services Board.
"If you suspect abuse, call the hotline, Humenansky said. "Let the professionals take over. People think they have to have proof or something; if you suspect something, your instincts are often right. Help save a child and speak up for them. They're too small, too inexperienced, too scared, too confused to know what is even happening to them sometimes."