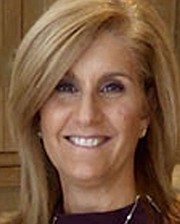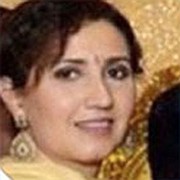 Seven years after her youngest child graduated from Winston Churchill High School, Laura Siegel is retiring from volunteer work at the school.
Siegel has been the Churchill Foundation's chairperson for the past five years. She stayed, she said, because she cares.
"I didn't have any kids in the school anymore but I'm interested," she said. "I want to see the school successful."
But now it's time to retire and let a new chairperson to take over. The new chair is Aman Shergill, mother of a son who is a junior at the school.
"In a volunteer organization you need [new] people stepping up," Siegel said. "We need to get other board members, new members with new connections."
The Churchill Foundation started 15 years ago to fill needs at the school not met by the Montgomery County Public Schools' budget.
"I think we've been very beneficial," Siegel said. "We spent a lot of money on technology: over the years we bought Promethean Boards, purchased Chromebooks, provided grants for teachers to take classes in their [academic] area and brought the Foundation into the 21st century with a website and other social media."
Siegel explained that the Foundation is separate from the school's PTA and Booster Club, though they all have the good of the school in mind.
"We're more of a fundraising arm," she said, admitting the challenge when the other organizations are raising money too.
"We need to increase our income because the more we raise, the more we can help," she said.
Last year with the addition of three Promethean Boards and an autoclave, the Foundation spent just under $24,000. In total, the Educational Foundation provided almost $30,000 to Churchill for technology, equipment, and grants during the 2016-2017 school year.
Siegel is confident that under Shergill's leadership the Foundation will continue its success.
"Thank you to all who have served on the board over the past 15 years and currently. I know the current leadership will continue to keep moving the Foundation forward on the road to success, which in turn benefits our staff, students, school, and community," Siegel said at her last board meeting. "I feel comfortable knowing that I am leaving the Foundation in good hands, and the new leadership will continue to make the Foundation an even larger presence in the community and beyond."
Shergill, who has been on the Foundation Board for three years, is looking forward to leading the organization.
"It's important to me, it's the difference you make," she said.