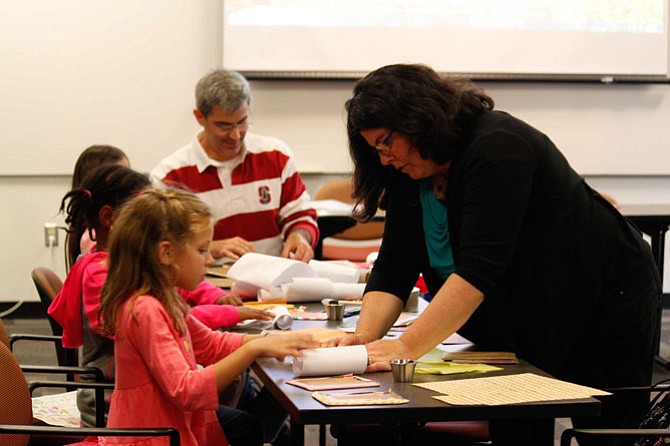 Children will enjoy a variety of activities at the 2015 Fall for the Book Festival on Saturday, Oct. 14 at 3999 University Drive — starting at 10:30 a.m. with a pirate story hour. At 4:30 p.m., festival goers can learn how to draw comic books from author Jason Rodriguez and artist Liz Laribee of "Colonial Comics: New England, 1620-1750." Admission to events is free. Arrive about 15-20 minutes early. Call 703-993-3986, read the event program online at www.fallforthebook.org or download the FftB app onto your smartphone.
Event organizer Suzy Rigdon-Williams says the 2017 Fall for the Book festival, Oct. 11-14, is accessible to everyone and offers readings and talks by more than 150 authors. "There's a writer for every reader," she wrote via email and noted that fans of fantasy, history and mystery writers will find something interesting at an event that "really has it all."
British nobleman Hugh Fairfax will discuss his family tree — from its English roots planted here before 1719, when the sixth Lord Fairfax of Cameron inherited the Old Dominion between the Rappahannock and Potomac rivers. Fairfax County is named for this former Proprietor of the Northern Neck of Virginia. Learn about local history through "Fairfax of Virginia: The Forgotten Story of America's only Peerage" at 7 p.m. Friday at 3610 Old Lee Hwy. in the Civil War Interpretive Center at Historic Blenheim.