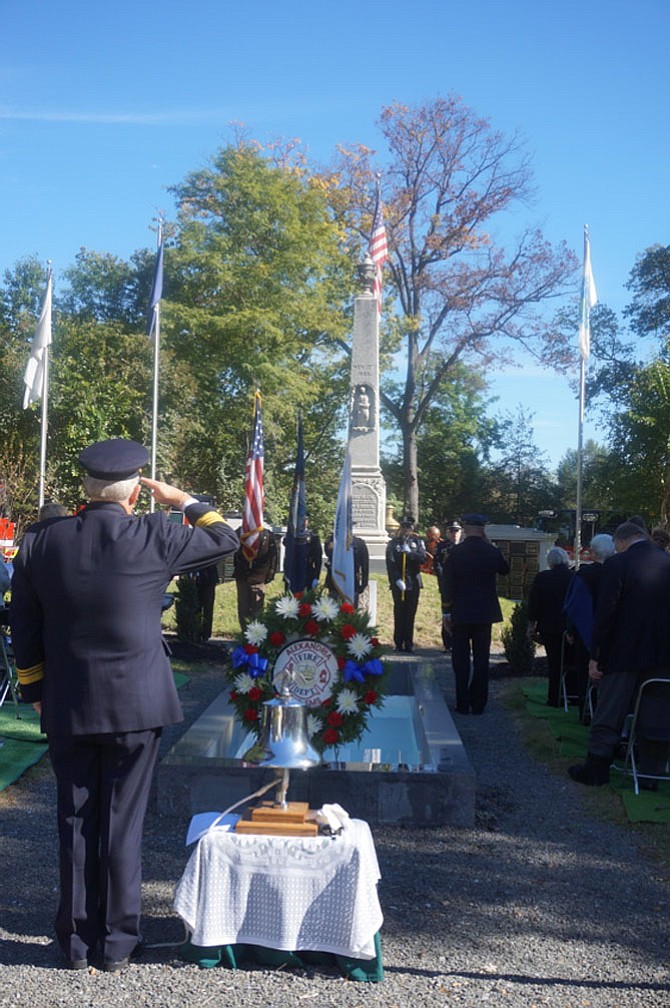 Alexandria's fallen firefighters and EMS personnel will be remembered by members of the Alexandria Fire Department at a memorial service and wreath laying ceremony Oct. 13 at Ivy Hill Cemetery as part of the annual National Fire Prevention Week ceremonies.
The ceremony, which will begin at 11 a.m., dates back to 1856 and honors those who have died in the line of duty. It also marks the passing of members of the department who have died during the preceding 12 months.
The centerpiece of the ceremony is the Roll Call of the Fallen followed by the placing of a wreath at the memorial to fallen firefighters. The ceremony is held each year at Ivy Hill Cemetery, 2823 King St. and is open to the public. In case of inclement weather, the event will be held at the First Baptist Church of Alexandria, located at 2932 King St.
On Saturday, Oct. 14, all Alexandria Fire Stations will hold an open house from 10 a.m. to 4 p.m. During this free event, each station will open their doors to the community, providing family-friendly activities, station and fire apparatus tours and fire prevention information and materials. Personnel at each station will be available to answer questions about their facility, equipment and the Fire Department.
This year's Fire Prevention Week, which runs from Oct. 8-14, carries the theme "Every Second Counts: Plan 2 Ways Out!" Residents are urged to develop and practice home fire escape plans and are reminded to replace old smoke alarms and change smoke detector batteries every six months.
For fire station locations, visit www.alexandriava.gov/Fire. For more information, contact Firefighter Rick Muse, Jr., Public Information Officer, at rick.musejr@alexandriava.gov or 703-746-5217.