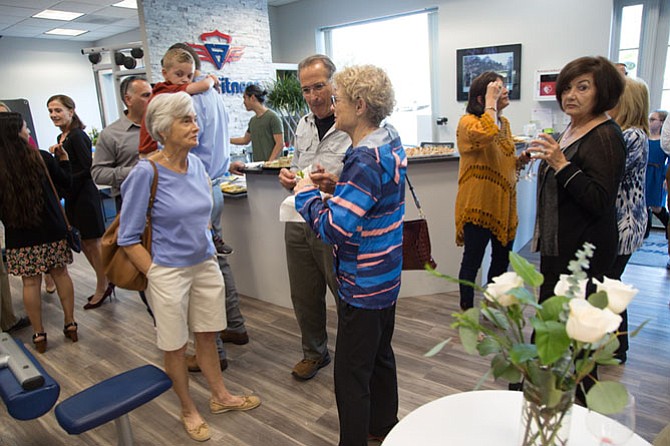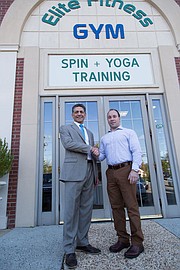 When you ask people who Joe Cassella was, they tell you stories of how much more he was than just a personal trainer who co-owned Elite Fitness Concepts in Great Falls.
Casella passed away in 2009 after a battle with lung cancer at age 40. Many remember him as "the mayor of Great Falls." Along with Scott Ackerman, Joe co-owned the gym in Great Falls that just re-opened its doors as Elite Fitness.
New owner of the gym and Ace Physical Therapy and Sports Medicine Institute, Michael Ercole, dedicated a brand-new spin room to Joe Cassella's memory.
"We heard that it went up for sale, and we've done a lot in a year," said Ercole.
The renovations to the gym have been massive, the old blue carpet is gone and shining mirrors and brand new equipment smile back at gym-goers as they enter. It is bright and clean.
"We are glad that it stayed a gym," said Joe's younger brother, Frank Cassella, an optometrist from Leesburg. "I met my wife in the gym. My brother owned a gym on Walker road and moved here, and I would stay here for Christmas. I got to see this place go from an empty room full of boxes to a booming business."
Despite the new look and management, many of the old employees have stayed with the gym through the business's change of hands.
Chat Grosvenor, 33, is a trainer and works at the front desk, started working at the gym as a junior in high school. "What's great about this gym is the community, the people, they are all easy to talk to. They are very caring and it's a small community. It's a real family matter, everybody knows everybody we support each other and it's very positive," said Grosvenor.
This positive attitude as a training style remains along with Joe Cassella's legacy as many of the people in attendance Saturday at the re-opening shared fond memories of him. "Joe was a sounding board for most people, and very connected to the Great Falls community," said Frank Cassella.
David Lynch, a Great Falls resident and member of the gym was proud to talk about how the gym has positively impacted his health. "It's convenient to the community here, they really focus on your physical needs. I've lost 60 pounds in the last 15 months," said Lynch.
"You could go to Reston, but this place caters to the needs of the community," he said.