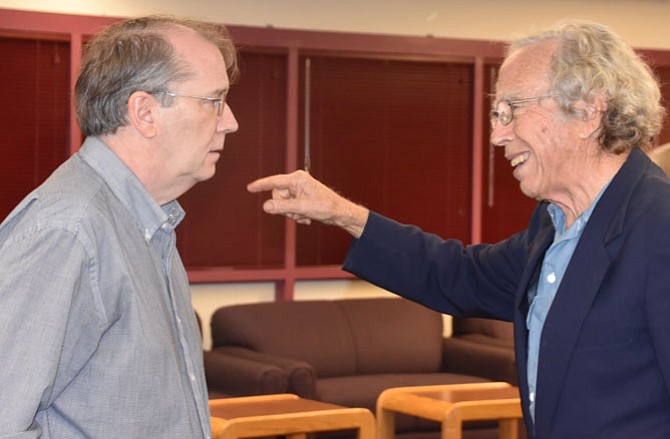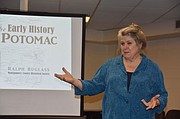 Ralph Buglass, a Potomac resident who enjoys researching the history of Montgomery County, spoke at the West Potomac Citizens Association meeting Oct. 11 sharing a history of the Potomac with an emphasis on Offutt's Crossroads — what is now the intersection of River and Falls roads.
Buglass is a descendent of the Offutt family; his grandmother on his mother's side was an Offutt.
Nevertheless, he did not hesitate to share the stormy history of family relations among the Offutts.
"It was fascinating," said Barbara Brown, WMCCA secretary. "There was a family feud."
William Offutt, a Scotsman, was granted 2,000 acres around Potomac in the late 1600s. Through searching wills, tax records, and lawsuits, Buglass learned much about the history of the family and the area which he put into a book "Legacy Lost."
The family ran a general store where Mitch and Bill's Gas Station now operates and one story is that of a member of the family, Thomas Marshall Offutt, was "convicted in Montgomery County Circuit Court of shooting with intent to kill Oratio Clagett who had opened a rival store at Offutt's Crossroads," Buglass wrote in his book.
Buglass is a volunteer docent at Kingsley Schoolhouse, a restored one-room schoolhouse that operated from 1893 to 1935 in Clarksburg. He has an interest and expertise in the early years of public education in the county. In 2014 he received the National Service Award from the Country Schoolhouse Association of America. He grew up in Montgomery County and attended Montgomery County Public Schools.
"By the end of the meeting we were talking about old buildings still standing in the area," Brown said.