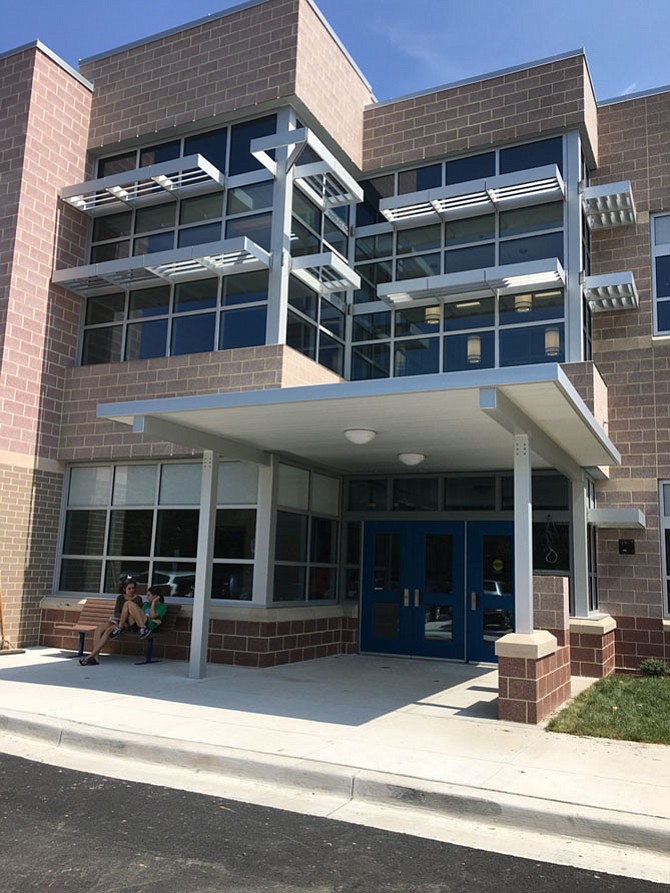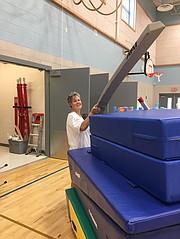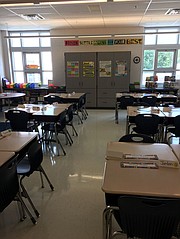 It's a new school year in a new school for students at Wayside Elementary School on Glen Road in Potomac.
A new school on the old site, that is. Students spent the last year and a half at the old Grosvenor school in North Bethesda, but principal Donna Michela feels the new school was worth the wait.
"It's beautiful, the hallways are big and open and the classrooms are well designed," Michela said. "Everything you need is in each classroom. The light in this building is amazing, it's so bright."
Michela's enthusiasm for the building continued during a walk through of the two-story building last week. She also pointed out the advantages the school now offers teachers and students.
"It has cutting edge technology," she said. "Every classroom has a Promethean Board and there is a Chromebook for every student."
Promethean Boards, interactive white boards, and Chrome Books, laptop computers which students will leave at school, allow students and teachers to participate in more interactive lessons according to Loretta Woods, principal intern.

"The technology, the lighting, the structure, it all flows," Woods said.
Though the building is furnished with all new furniture and desks, students will recognize much of the art work on the walls and stained-glass placed on some windows and the entrance to the all-purpose room.
"We were able to salvage art from the old building," Michela said. "We have an artist in residence program every year and the students participate in creating art for the school."
Michela explained that the building is a Gold Certified LEED building and they are working now to become a State of Maryland green school. Among the environmentally friendly innovations are water bottle filling stations on the water fountains.
Becoming a green school in the state program is part of the school's curriculum and the students participate, she said.
One final thing Michela was especially excited about were the completely unfinished classrooms off a corner of the second floor. "The building is designed for the addition of four additional classrooms," she said. "They can be finished off if the school population grows and we will not have to use portable classrooms. I think that is a great design feature."