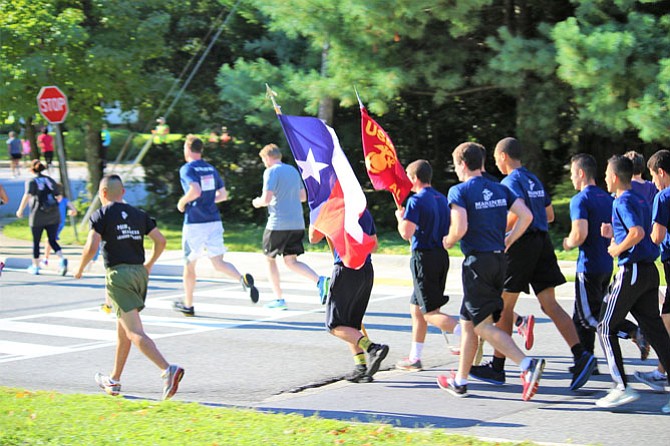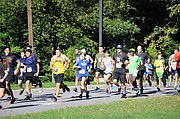 The Travis Manion Foundation hosted the Alexandria 9/11 Heroes Run 5K race and 1 Mile Fun/Run Walk on Sunday, Sept. 10 at Carl Sandburg Middle School.
The annual race seeks to remember the nearly 3,000 lives lost on 9/11, as well as to honor the military and first responders that serve the country and the communities. Proceeds from the 9/11 Heroes Run benefit the Travis Manion Foundation, which empowers veterans and families of fallen heroes to develop character in future generations. In addition, a portion of the race proceeds are allocated to the local Fisher House on behalf of the Travis Manion Foundation's mission to directly assist local community veterans.

The 9/11 Heroes Run series was inspired by Marine 1st Lt. Travis Manion, who was killed by a sniper in Iraq in April 2007 as he protected his battalion. Before his final deployment, Travis visited Rescue One in New York City — famous for losing almost all of their men on 9/11 — and returned home with deeper passion about why he was fighting in Iraq.