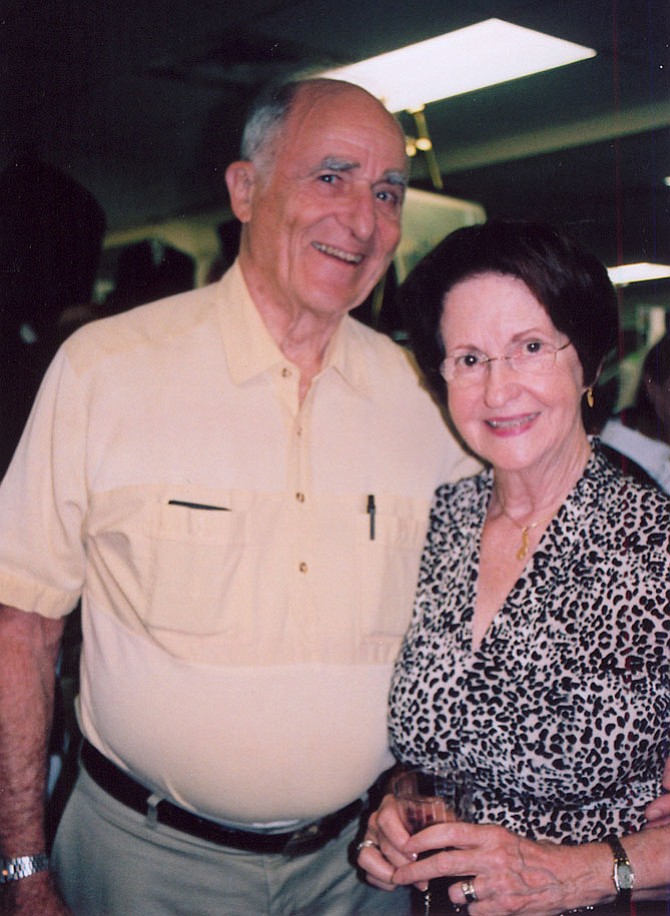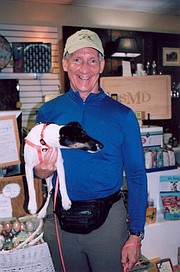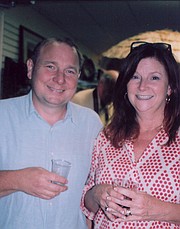 On a recent, perfectly beautiful September evening, over 70 people gathered at The Surrey on Darnestown Road to wish Kay Titus "happy retirement."
Kay recalled, "I had been a customer at The Surrey, in Potomac, for many years. I knew the person who made stocks (neck pieces) there and she wanted to quit. She knew I liked to sew and asked me if I wanted to take over the job."
Almost 30 years later, Kay has retired. "It was a good run," she said, having added innumerable positions from sewing to management and watching the store grow from equine accessories to home and clothing choices as well. Drinks and hors d'oeuvres were in abundance as was a huge chocolate cake complete with candles, one for every year Kay was there.
Connie Thompson of Icon Bridal, a shop in the same building, was at the party as were many of her customers whose Potomac Hunt coats she has altered.
Nearly everyone had memories of years gone by that recalled Kay's involvement, including Devereaux Raskauskas and her sister, Stacie Benes. "We were her riding students at Pegasus Stables nearly a half-century ago," they said.
As can be expected, many in attendance were "horse people" including The Surrey's co-owner Lyne Morgan, dressage instructor Caroline Jordan of "Good News Farm;" Rex Reed, just out of the hospital (no, he didn't fall off his horse); Dr. Csaba Magassy, 78, who had knee replacements last year and was back riding his horse within a month; Jan and Jeff Schilling; Elaine and Bob Jones; Jaye and Buddy Younkers; Marlene and Henry Garson and their daughter, Lisa Bull; and Toni Korber were among those not only enjoying a good party but the indoor-outdoor, all-doors-open, September evening weather.