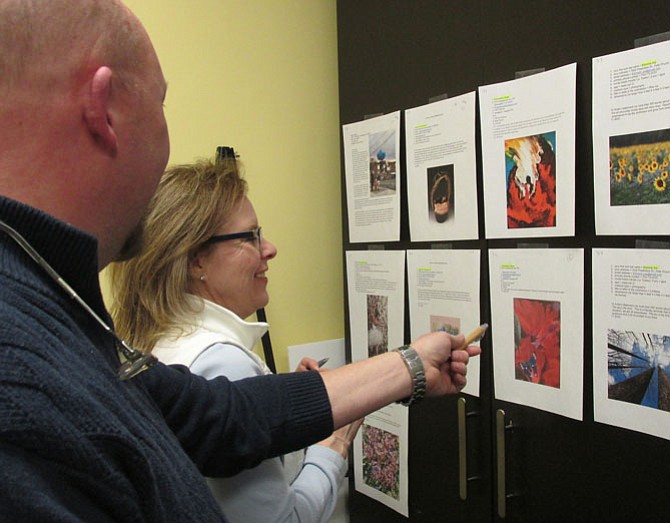 Britepaths' fourth annual Artful Living event will be held this Saturday, April 21, from 7-10 p.m., at the Stacy C. Sherwood Community Center, 3740 Old Lee Hwy. in Fairfax. Part of the Fairfax Spotlight on the Arts Festival, the works on display will illustrate the theme, "Empowerment."
Prizes will be awarded to works in the categories best of medium and best of show, and attendees will vote on a People's Choice Award. All the art will be offered in a silent auction, with Britepaths and the artists sharing in the sales.
Proceeds from the event, which also include live music by Batida Diferente, appetizers, wine and beer, a live auction and a client testimonial, will benefit the families Britepaths serves and the Spotlight on the Arts Scholarship Fund. Tickets are $45 in advance and $50 at the door. Tickets and more information are at http://britepaths.org. Contact info@britepaths.org or 703-273-8829.
On April 5, Britepaths' staff and event planning-committee volunteers evaluated the works artists submitted for inclusion in the event. From 77 pieces of art – including paintings, photographs, pottery, collage, sculpture – the committee chose 54 pieces by 42 artists to be included in the juried art show.