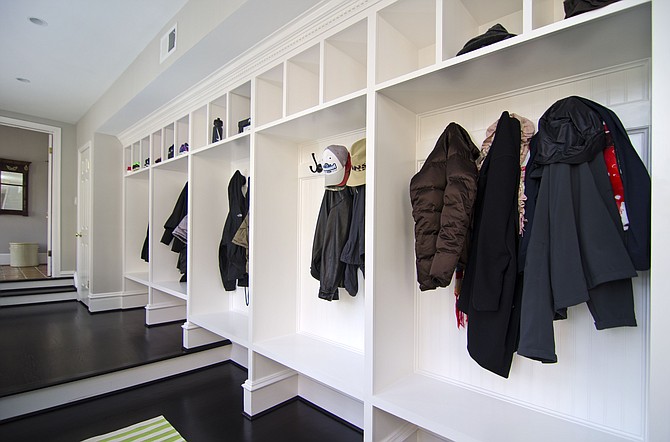 "… The end of summer is a great time to purge a lot of unnecessary items to make way for the new school year ahead." —Allie Mann, senior interiors specialist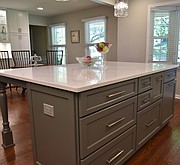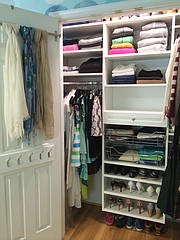 The sight of store shelves overflowing with school glue sticks and crayons signals that the beginning of school is just around the corner. While squeezing in one last vacation, the thought of turning an eye to getting one's home in order before the school bell rings might be met with dread.
"It can feel like a daunting task to organize when artwork overflows from school or small trinkets come home from birthday parties, the end of summer is a great time to purge a lot of unnecessary items to make way for the new school year ahead," said Allie Mann, designer-senior interiors specialist, Case Design/Remodeling. "And it's always a great time to donate gently used items as well."
"Especially now as families are preparing to get back to school, it's so important to get organized," added Anne M. Walker, Esq., Allied ASID, Owner + Principal Anne Walker Design LLC. "Nothing is more stressful than searching for something when you're already five minutes late, it's pouring down rain, it's picture day at school, and you have a big work meeting in 45 minutes."
Now that organization is often considered a part of interior design, the tools and hacks available are more stylish and innovative than ever, say local designers. "In a kitchen in Old Town, Alexandria I installed four shallow drawers underneath the countertop at the island — one for each family member," said Sarah Glenn, interior designer and project manager, Braswell Design+Build, Alexandria. "I designed the drawers to be just large enough to store school papers and a laptop so that each family member would have a dedicated temporary storage space without creating four individual junk drawers."
A Potomac, Md. family recently enlisted Walker's help in redesigning and reorganizing their home from top to bottom with an eye toward all things chic and stylish. She began in the bedrooms of the family's teenage daughter, creating custom closets.
"After the new closet was installed, I spent the better part of two days helping this teen fill the closet with all of her belongings, putting things where they were visible and readily accessible," she said. "Organization is important primarily because of the time it saves. If you can find what you need to get out the door right away, you can sleep 20 minutes later."
A similar closet was created for the family's middle school aged son. "Amazing how even young children can keep their rooms tidy as long as there's a system in place that they can understand and is practical enough for them to use," said Walker. "If you know exactly where all of your clothes are, and exactly where to put them back after laundering them, it will seem like you just won the lottery. You won't believe how many things you have, many of which have been long forgotten, stuffed in the back of some drawer or under the bed."
One of the most important tasks on Walker's agenda was organizing a large basement space with abundant shelving to create a home office. "In an office this size, children could easily use it for homework while the parent was working there, also," she said. "Sometimes it's calming and comforting just to be in the same space, even if you aren't actually helping the child with their work."
A home's mudroom is supposed to serve as a gateway into the main house, creating order and keeping clutter from overflowing into the home's interior, but often that isn't the case as clutter overtakes the space. In a recent mudroom project, Mann incorporated elements into the design that addressed the family's lifestyle. "Cubbies and bench storage for sports and after-school activities for older children are a must," she said. "If space allows, allocating a designated cubbie for each child is best to keep things separated and from getting lost."
Even those without the luxury of a mudroom can find space without buckling under the weight of chaos. "If your children are a bit younger like mine, trying to keep rooms tidy from the clutter of toys and artwork can feel overwhelming," said Mann. "One thing that works for our family at this time is utilizing or borrowing space from a hallway closet.
Mann reallocated space in her home's linen closet and created shelf-specific space for her daughters' belongings. "One shelf is full of arts and craft supplies, another shelf outdoor activities such as bubbles and chalk, another dedicated to larger toys we don't want in our living room or their bedroom, and a final shelf dedicated to puzzles and favorite books," said Mann. "These items are easy to access and easy to put away to on a regular basis."
"With organization, you are constantly trying to strike a balance between carving out enough space for a specific function without over-organizing to the point that you lose flexibility to change what you store as your life evolves," added Glenn.