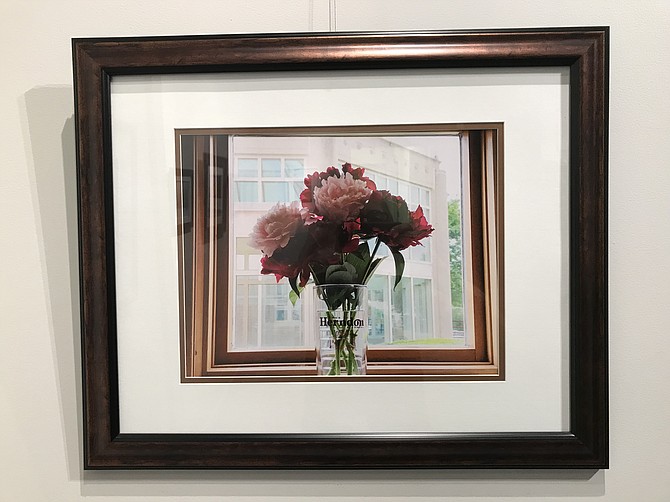 Each year since 2010, ArtSpace Herndon hosts the Herndon Town Calendar Competition and Exhibit. This year professional and amateur high school through adult aged photographers submitted up to three entries of images taken within the corporate limits of the Town of Herndon.
In accord with the prospectus, jurors Tammy Morin and Les Zidel selected the finalists. They gave special consideration to photos depicting people representative of Herndon's rich diversity and many cultures participating in seasonal and community events in the town.
The photos chosen as finalists by the jurors competed in a second round of judging as the jurors selected 12 of the photographs for the 2019 Herndon Town Calendar and one photograph for its cover. Finalists were also eligible to receive the Herndon Town Calendar People's Choice Award, given to the winning photograph that received the most number of votes by patrons visiting ArtSpace Herndon up until the day before the Awards ceremony.
According to town staff, the town will print approximately 11,000 calendars for 2019 and distribute them to households and businesses throughout the town.
Mayor Lisa C. Merkel and Town Councilmember Sheila Olem announced the winners of the 8th Annual Herndon Town Calendar Photography Competition during the Awards Reception Sunday, July 29. The exhibit closed Saturday, August 4.
Winners for the Town of Herndon 2019 Calendar:
COVER, Michele Reyzer: "Bike Trail"
PEOPLES CHOICE, Trish Sharkey: "Peony Perspective"
January, Devanshu Saxena: "Street Light in Winter Night"
February, Charles Mauro: "Snow Day!"
March, Trish Sharkey: "Peony Perspective"
June, Laura Poindexter: "Music Up Close"
April, Mike Madigan: "Easter Egg Roll"
May, Gregory Wilson: "Herndon Memorial Rolling Thunder"
July, Michele Reyzer: "Bike Trail"
August, Marsha Kerman: "National Farmers Week"
September, Stephanie Wright: "Herndon Glows"
October, Laura Poindexter: "Municipal Center Half Staff"
November, David Kirby: "Centennial Geese"
December, George Wilson: "Christmas at Herndon Park Avenue"