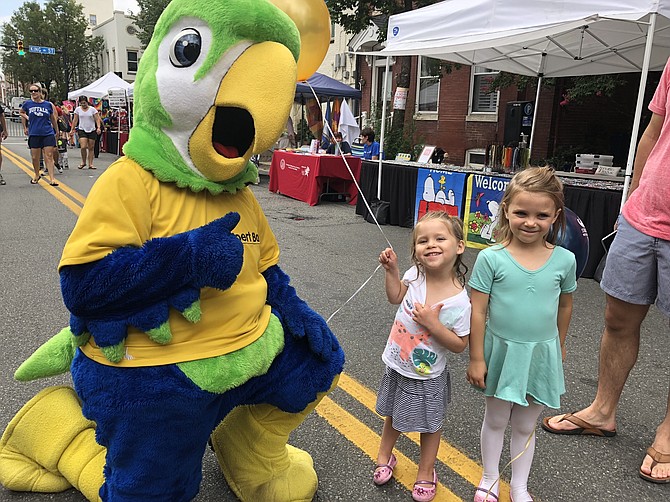 The Friendship Veterans Fire Engine Association held its annual Friendship Firehouse Festival Aug. 4, celebrating the 244th anniversary of the founding of Alexandria's first fire company.
"The weather ended up being nicer than we expected," said Friendship Veterans Fire Engine Association President Joe Shumard. "We had more fire trucks on display this year and a great turnout of people interested in fire vehicles."
The festival featured antique fire apparatus, craft booths and free tours of the Friendship Firehouse Museum, originally built as a fire station in 1855. Children received free fire helmets and were treated to an inside look at the city's fire trucks.
"It was a fun day for everyone who attended." Shumard said. "We had good food, with Rockland's BBQ, and of course some birthday cake."
Alexandria Fire Chief Robert Dube was on hand and displayed a commemorative coin that is being sold to help fund the preservation of the city's historic fire apparatus. Two vehicles on exhibit at the Friendship Firehouse Museum are in need of extensive conservation: the Rodgers Suction Engine (built in 1851) and the Prettyman Hose Carriage (built in 1858).
The Friendship Veterans Fire Engine Association now serves as a philanthropic organization focusing on firefighting history and fire safety. It assists in the preservation of the historic fire engine house on Alfred Street, supports the Alexandria Fire Department and provides scholarships and philanthropic services to the community. See www.friendshipfireco.org.