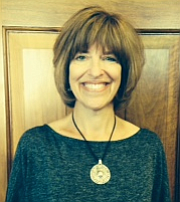 The Young at Art Exhibition will celebrate its 32nd anniversary this September at the Durant Arts Center in Alexandria. Senior Services of Alexandria (SSA) and the Goodwin House Foundation are co-sponsoring again this annual event that showcases art of the many talented senior artists from the Washington Metropolitan area.
To be considered for this year's exhibition, artists 55 and older can submit their art, along with a completed application and entry fee of $20, on Monday, Sept. 10 from 10 a.m. to noon to the Durant Arts Center, 1605 Cameron St. in Old Town Alexandria. The $20 entry fee covers up to three pieces of art. The "Call for Art' includes a variety of art types, including oil, acrylic and watercolor painting, ceramics, sculpture, digital composition, pastels, stained glass and mixed media.
Rula Jones Brock will serve as this year's juror. She has been working in the visual arts for over 15 years, curating, exhibiting, and teaching at various notable institutions, including the Brooklyn Children's Museum and the Corcoran College of Art + Design. She holds a B.A. from Marymount College in New York.
Art selected for the exhibition must remain on exhibit until the close of the show on Nov. 8, 2018. Works of art not chosen for the exhibition must be picked up on Tuesday, Sept. 11, 2018 from the Durant Center.
A "Meet the Artists" reception and presentation of awards will take place on Thursday, Sept. 13 from 5:30-7:30 p.m. at the Durant Arts Center. Cash prizes will be awarded to the top three pieces of art.
If anyone is interested in being a sponsor for this year's exhibition, please contact Christopher Bryant, development director or Marcia Saumweber, director of program operations with the Goodwin House Foundation at 703-824-1200.
For more information about the exhibition and the application process, visit seniorservicesalex.org or call Senior Services at 703-836-4414, ext. 110 or the Goodwin House Foundation at 703-824-1200.