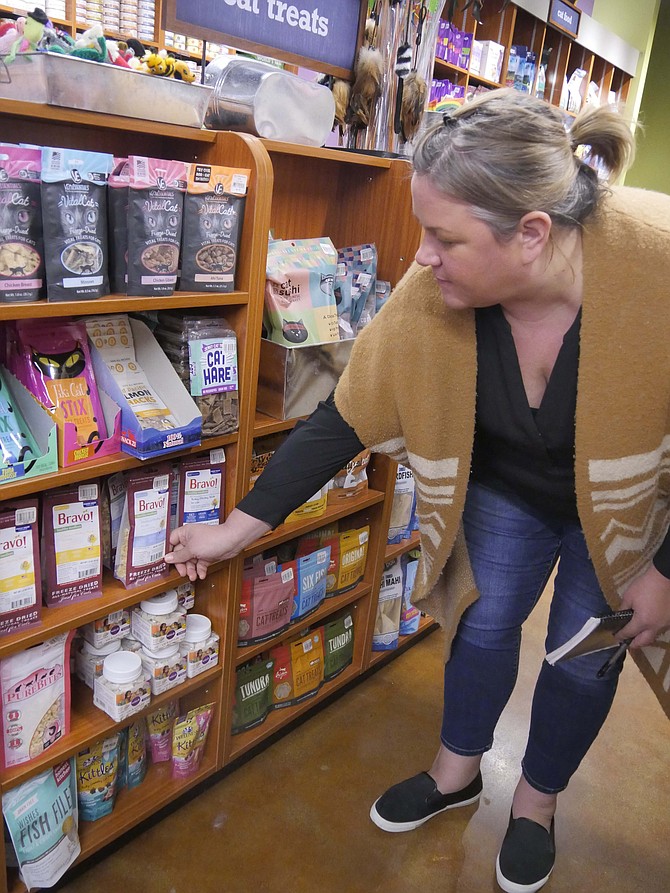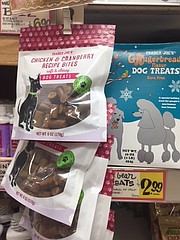 Put a smile on your dogs, cats and birds by filling their Christmas stockings with a special surprise. Regan Chinn, area manager for Kriser's Natural Pet located in the Lee Harrison Shopping Center, said their products are 100 percent natural alternatives for animals. Select from the chew tower, a large or small chewy in salmon, pork or venison that is made with all rice flour, dipped in protein, then rolled and baked. Your cat can munch small crunchy bites of Vital Cat in ahi tuna, chicken giblet or chicken breast. "Minnow is very popular."
Christmas toys are displayed inside the front door — stuffed elves, reindeer and penguins or a large red Naughty dog bone for tossing and retrieving. And as you leave you can donate food or a toy to be shared with Lucky Dog Shelter.
Just down the way in the same shopping center at Wild Birds Unlimited 4-and-a-half-year-old Alex Carr examines the birdseed owl from a tableful of choices that would attract the backyard chickadees, wrens, and nuthatches. If you want to please your woodpeckers, get a couple of cranberry, PB&J or BugNuts suet cakes.
Mark Rohlf, a store employee, points out they sell large 5.2 pound bird seed cakes that "are harder for the birds to get at so you can get to see the birds longer." And while you are watching, you can work the 1,000 piece bird puzzle, "a real bargain at $19.99."
Make it easy while you are shopping for yourself at Trader Joe's, stop by the pet aisle and pick up a box of gingerbread flavored dog treats and a package of chicken and cranberry recipe dog treats.